Choosing Wedding Songs
Planning your wedding timeline can be fun and exciting, but sometimes you need a little guidance. We're here to help reignite that creative flow you had before the details got overwhelming.
Here are some tips for planning your wedding timeline and the songs your wedding DJ will need to make your wedding great!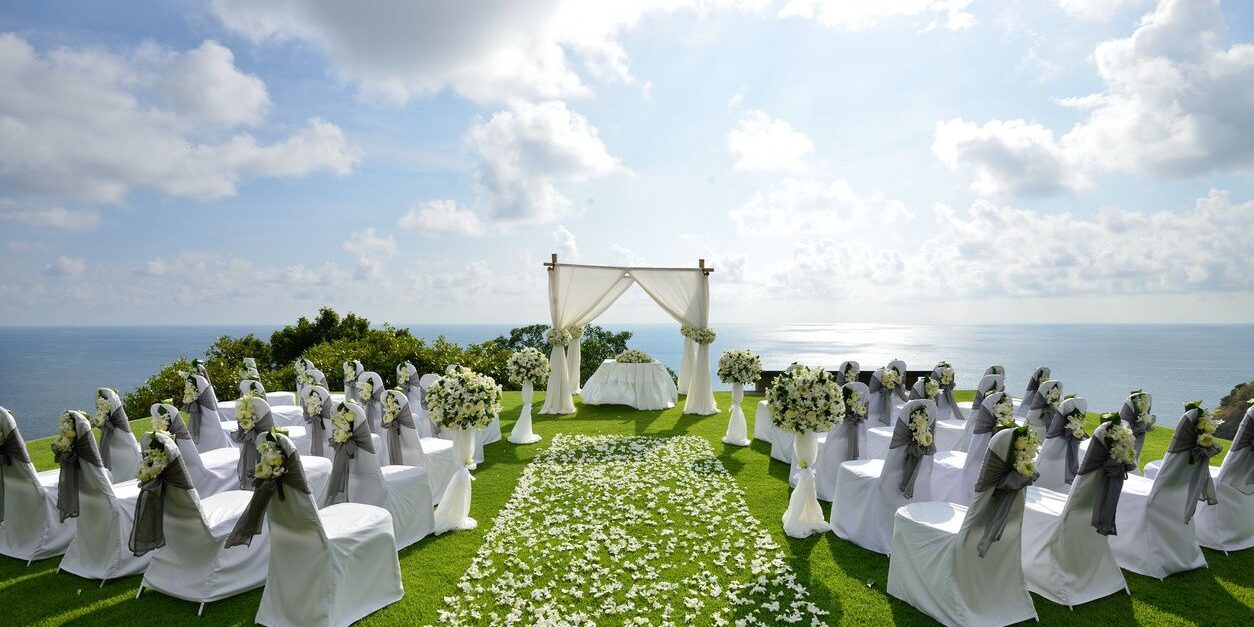 Getting Started
When selecting the music for your wedding... Don't forget that this is YOUR Wedding. This is a full-day celebration of you and your partner's love for each other, surrounded by your Family and Friends, with only endless FUN in sight.
What songs do Wedding DJ's need?
Once we cover what songs your Wedding DJ actually needs from you, your favorite songs will naturally fall into place. The trick is to select and choose just the essential songs Wedding DJ's need, then, take a deep breath... your DJ will handle it from there.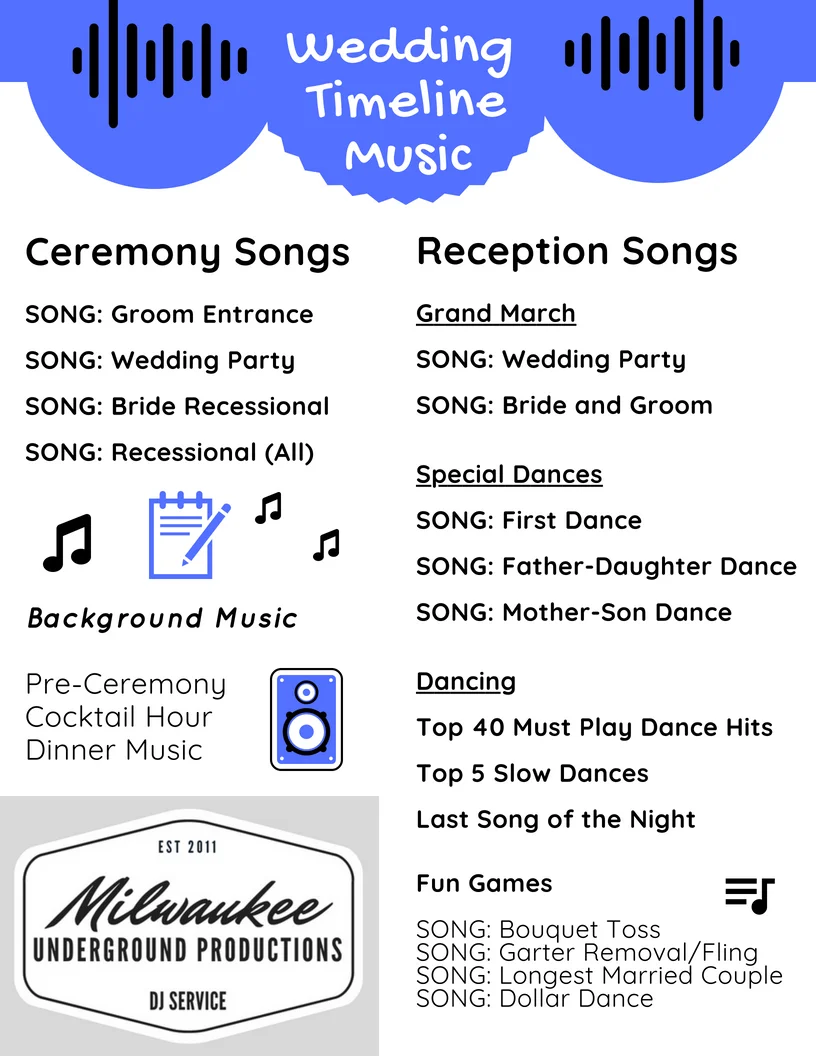 Wedding Timeline Ceremony
Ceremony Songs
This process is super easy. Follow the Ceremony Songs Guide below to select the songs you need. Remember, not every couple does things the same, some will choose less songs. That's okay!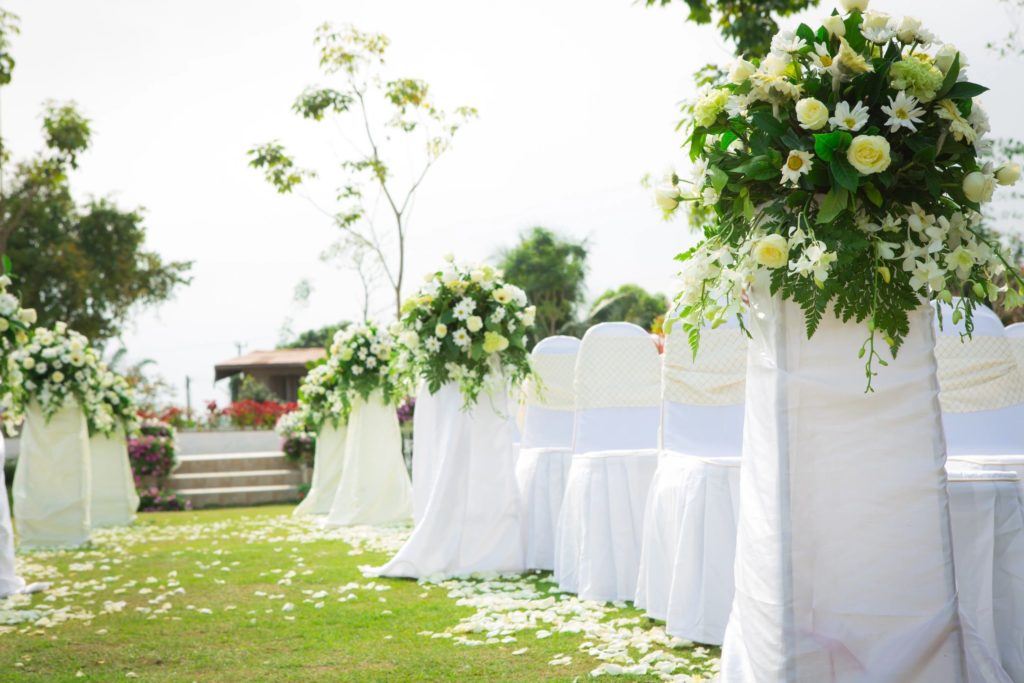 Ceremony Songs
Songs needed for your wedding ceremony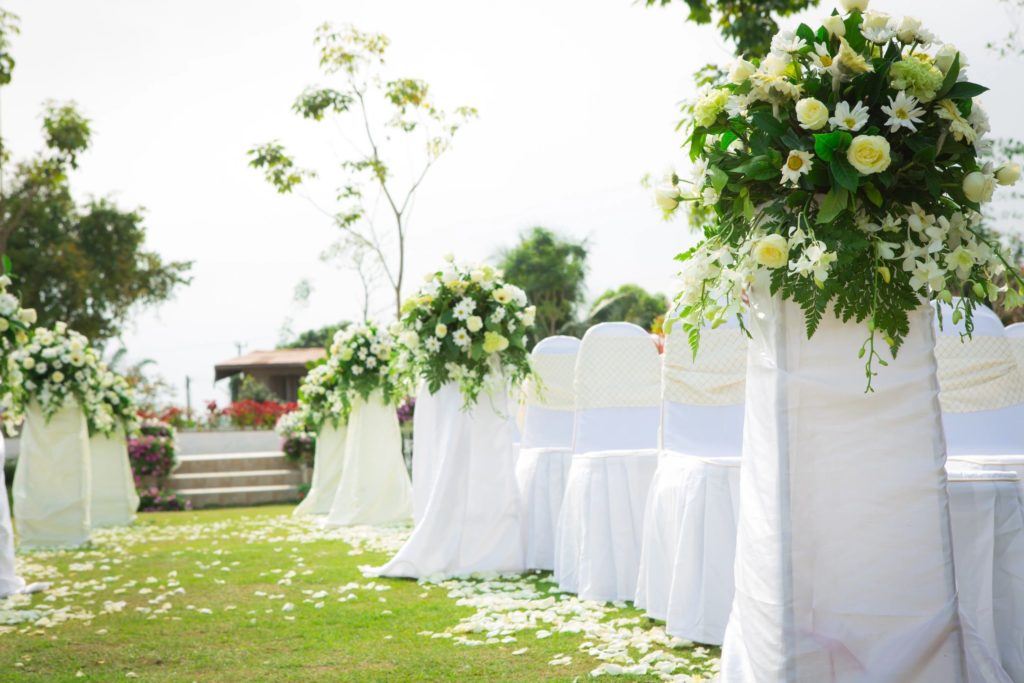 Ceremony Music/Songs
BACKGROUND MUSIC WHILE GUESTS ARRIVE
SONG: GROOM ENTRANCE
SONG: WEDDING PARTY
SONG: BRIDE PROCESSIONAL (BRIDE WALKS DOWN THE AISLE)
SONG: RECESSIONAL (BRIDE/GROOM/WEDDING PARTY LEAVES THE CEREMONY)
Cocktail & Dinner Music
Do you prefer background music during cocktail hour that is fun and up-beat, or maybe chill and relaxed? Some couples combine their Cocktail Hour and Dinner music to make things simple.
Maybe those old Rock Songs you loved in High School and College could make a come-back during Cocktail Hour?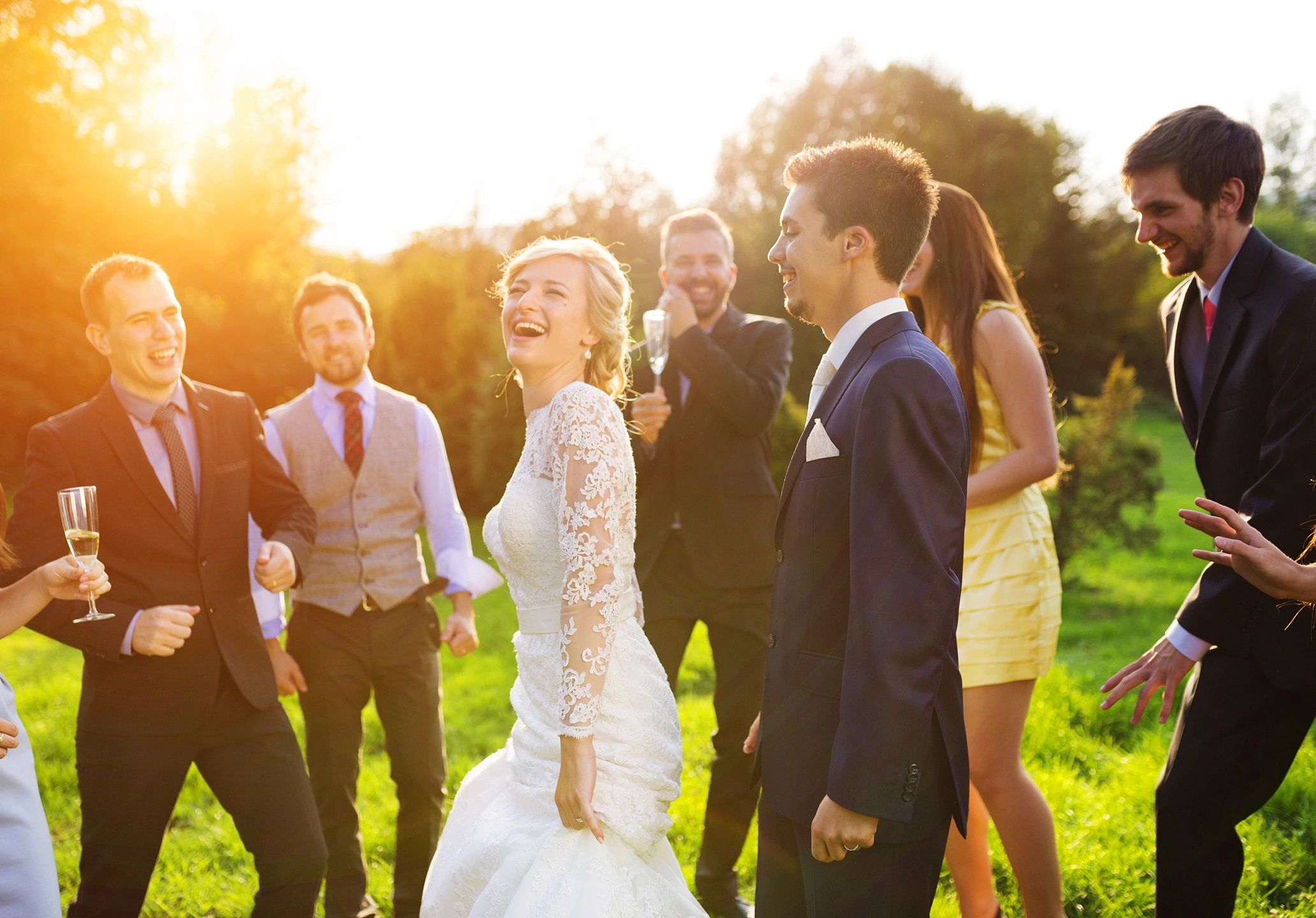 Cocktail/Dinner Songs
Songs needed for your cocktail hour and dinner.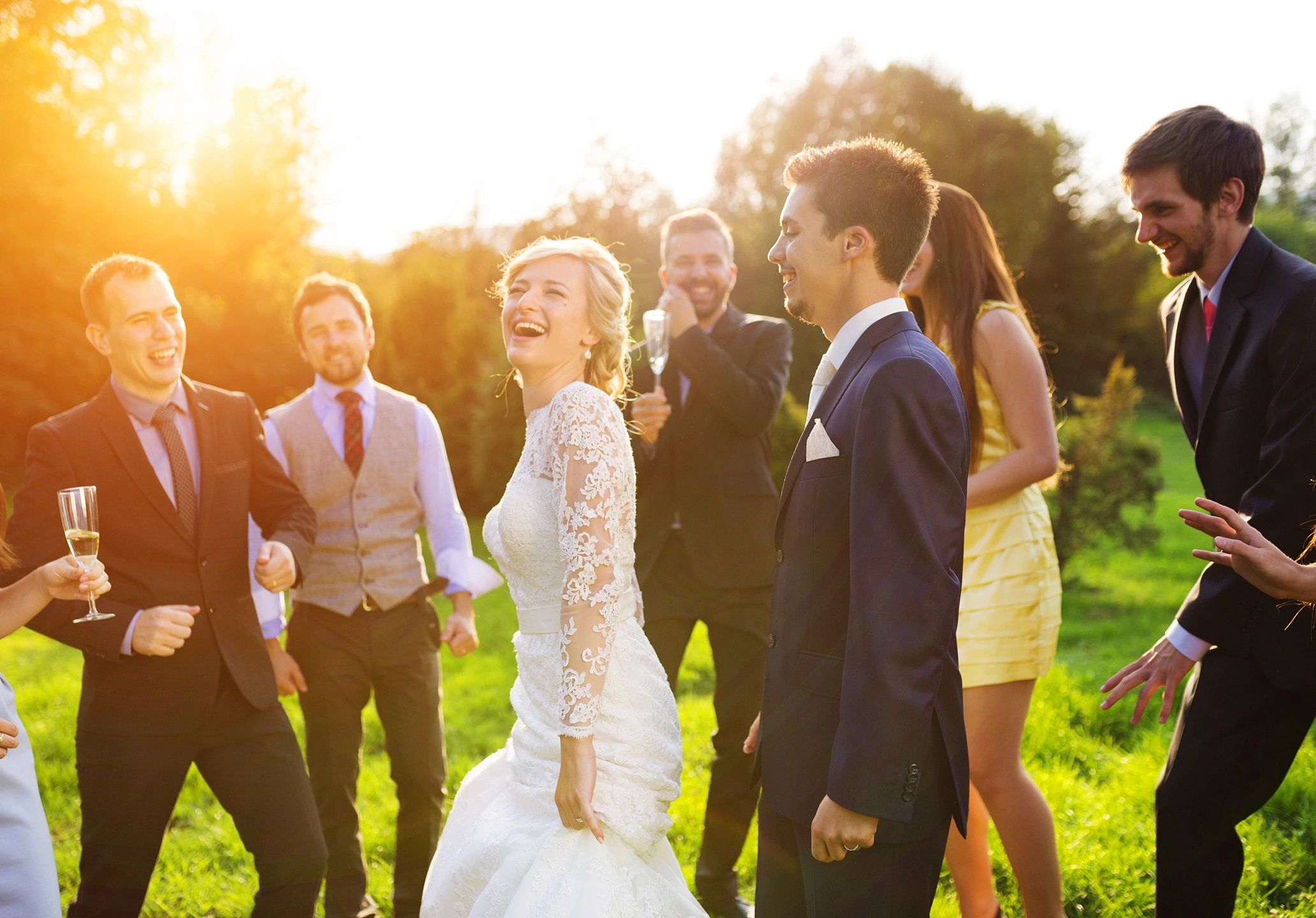 Cocktail/Dinner Songs
POPULAR COCKTAIL/DINNER MUSIC

MIX OF FRANK SINATRA / DEAN MARTIN
MIX OF VITAMIN STRING QUARTET
CLASSICAL PIANO AND JAZZ
MIX OF YOUR FAVORITE MOVIE SOUNDTRACK
ITALIAN DINNER MUSIC FAVORITES
THOSE ROCK SONGS YOU CAN'T QUITE DANCE TO, BUT STILL WANT TO HEAR
Wedding Timeline Reception
Reception Music and Songs
As mentioned earlier, imagine the atmosphere you're trying to create for your wedding. Fun and up-beat, chill and relaxed?
Just before dinner, we usually have the Grand March and Cake-Cutting. Right after dinner is typically Special Dances; First Dance, Father-Daughter and Mother-Son Dance.
No cake to cut? Fuh-get-about-it. After dinner? Why not?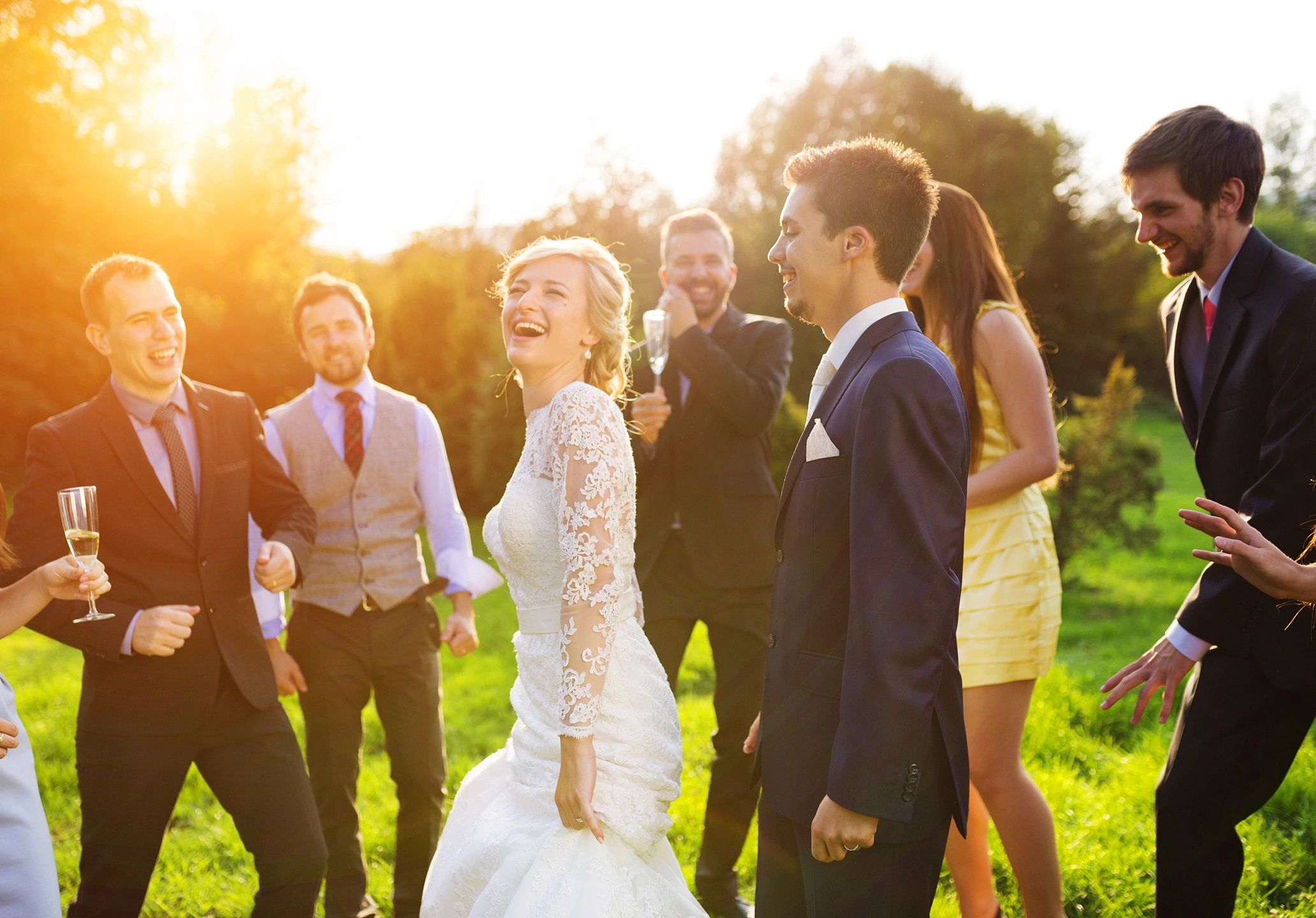 Reception Songs
Songs your DJ needs for your reception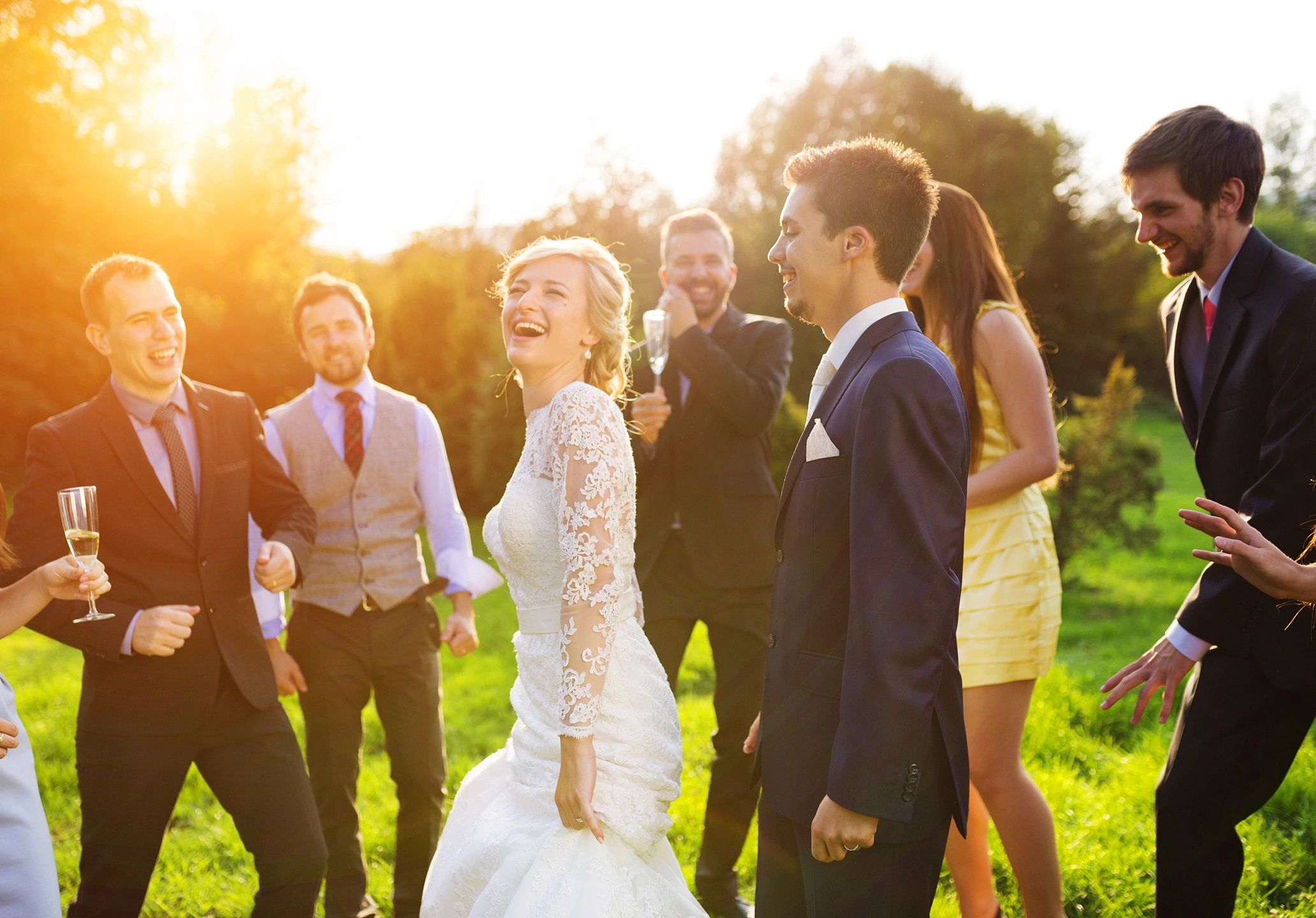 GRAND MARCH
WEDDING PARTY INTRODUCTIONS
One song for everyone or
Wedding Party VS Newlyweds
CAKE-CUTTING
SPECIAL DANCES
FIRST DANCE
FATHER DAUGHTER DANCE
MOTHER SON DANCE
Reception Dancing Music
We just had the Special Dances, and after everyone puts away their cameras and wipes away their tears of joy, now it's time to turn things up a notch.
DJ's who Read the Room
Since you hired a professional Wedding DJ, you're expecting them to do their part and help keep the party going. Based on your music selections, we'll see who's dancing to what song. Then, we begin selecting what music to play, and at what time.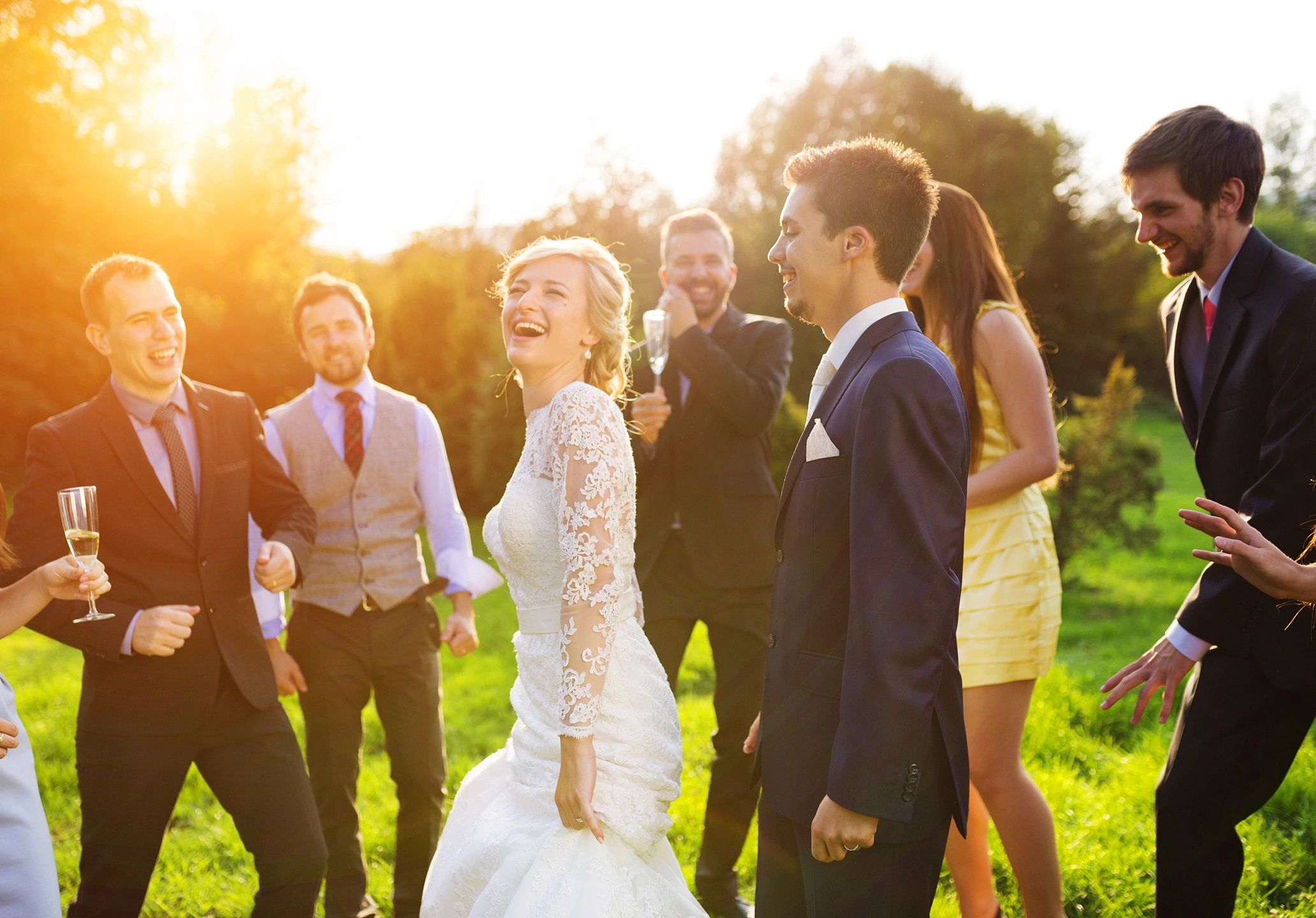 Reception Dancing
Songs your Wedding DJ needs to keep the party going!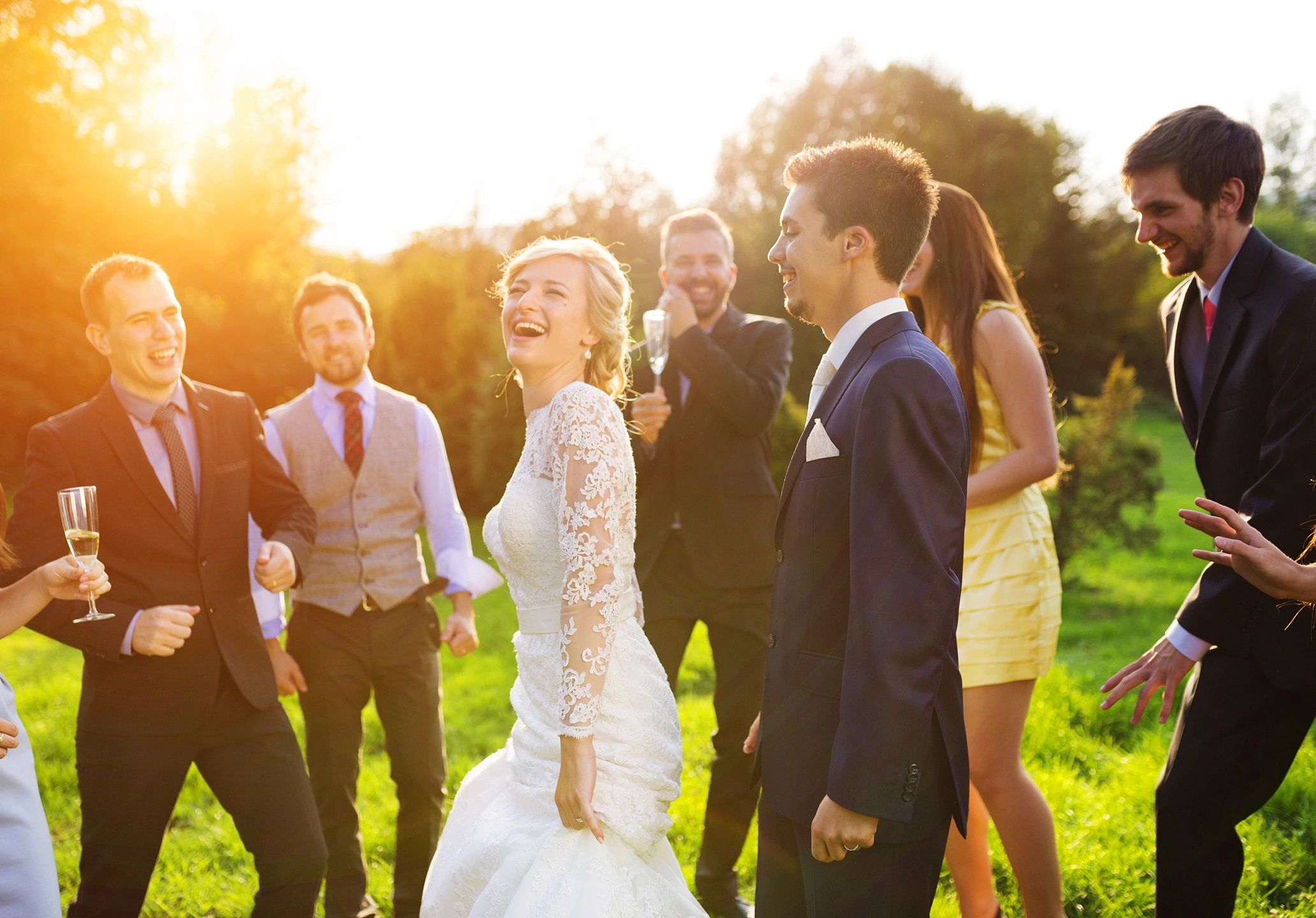 TIP: 1 HOUR OF MUSIC = 20 SONGS
TOP 10-40 MUST PLAY DANCING SONGS
BONUS: PICK A SONG FOR EACH GUEST, BASED ON WHAT YOU THINK THEY WOULD LIKE TO HEAR
PICK 5-10 OF YOUR FAVORITE SLOW SONGS
LAST SONG OF THE NIGHT
Song requests
Wedding DJ's will already know your preferences with Music and Requests from your Consultation. As DJ's, we try to find a balance between song requests, your music list, and our experience.
Tell us what you want (what you really really want)
Do not hesitate to remind your DJ whenever you need anything. Like whenever you want! If your preferences or guidelines aren't being followed, please remind us! Our Goal is to be whatever you need for that day, whenever you need it.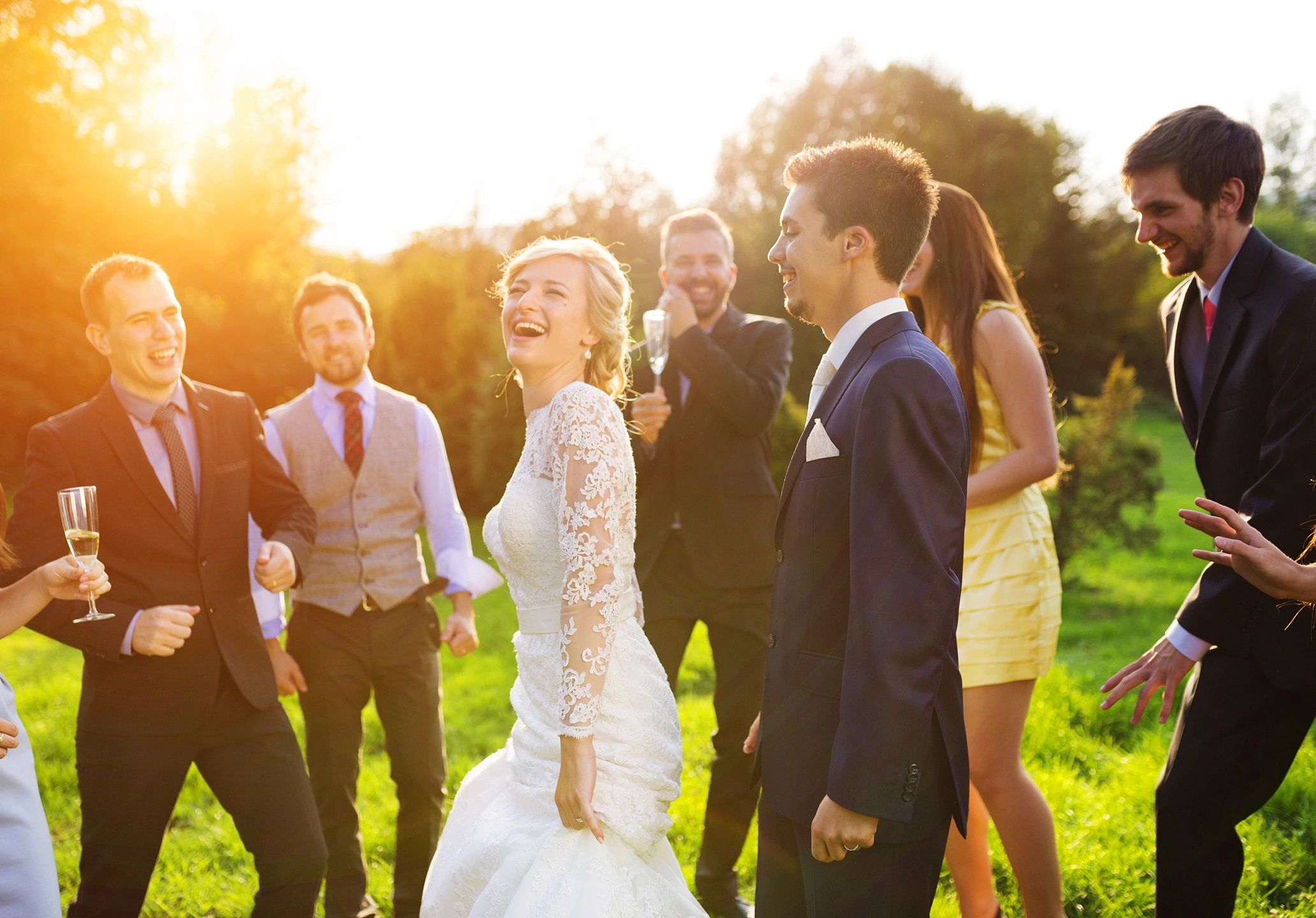 Reception Dancing
It's all Fun and Games until... no wait it's still fun! Check out these cool Wedding Games!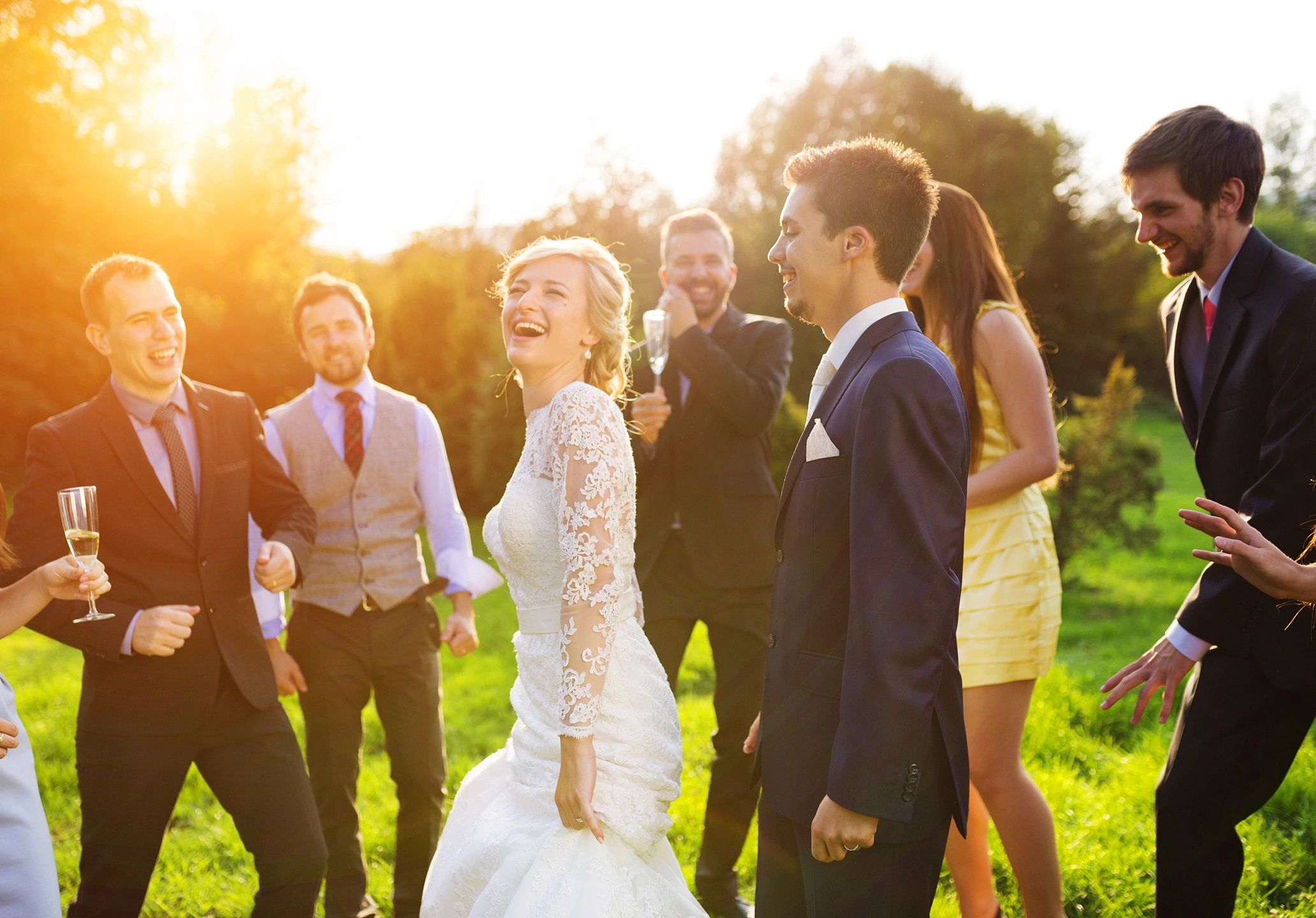 FUN WEDDING GAMES
BOUQUET TOSS
GARTER REMOVAL
GARTER FLING
THE SHOE GAME
DOLLAR DANCE
Need a Wedding DJ?
Check out our Wedding DJ Services.
'Best of Weddings' Winner 2019
Wedding Timeline conclusion
It's simple and easy to figure out your wedding timeline and each song your DJ will need. Choose a little music, or choose a lot! Check out The Knot's wedding timeline example to help guide you through the process.
If you're ready to see the Top 200 Wedding Songs click HERE.
This blog was brought to you by the Wedding DJ's at MUP DJ's, Milwaukee Underground Productions. We've been to hundreds of weddings and wanted to share helpful content for you to enjoy!
We're a Best of Weddings winner 2019, 2020, 2021 from The Knot.