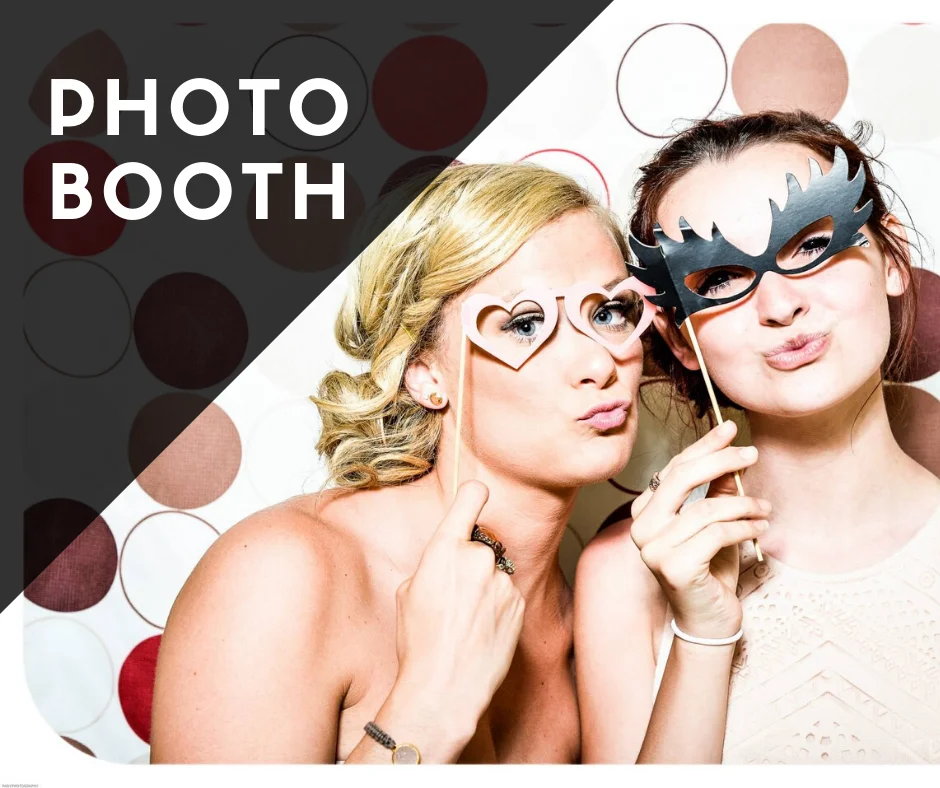 Photo Booth Service
Cherish the memories and have some fun with our Photo Booth Service. Our photo booths come in a few styles and setups to help meet almost any budget, and can really take your event to another level.
Please Inquire for Photo Booth Availability
Photo Booth Service Includes
Photo booths come in all different shapes and sizes. We have affordable DIY photo booths, with or without printed photos, with or without a dedicated operator, and more.
Photo Booth Services
Ready to capture the memories in a fun and unforgettable way? Add on a Photo Booth to your service!
Prices for Photobooths
Our photobooths' can range from $600-$850, depending on type of photobooth, options and availability.
Style of Photobooth Rental
We offer a few different styles depending on your DJ and availability.
Most are open-concept design, no walls or tents, which is great for larger group photos.
Save money without printed photos or operator. Or, we'll handle it all!
With over 15+ years of combined experience, our Wedding DJs are ready to make your special event perfect.
| 2019 - 2020 - 2021 - 2022 |
What makes our Wedding DJ Company great?
Our DJ's have their own style and personality. Some qualities we all share are our commitment to the couple and their preferences, being responsive and friendly, and great customer service. Each DJ brings their own expertise and experiences, but you'll enjoy the same care from our entire team of Wedding DJ's.
What are your DJ's Style?
We have DJ's of all varieties. Some are DJ's that play the full song with faded transitions between, some DJ's like to beat-mix and beat-match more often than not. If you have any preference in style, music selection or personality, we can recommend a DJ that's the right fit for your wedding.
If we're not a good fit to meet your wants or needs, we'll let you know. We'd love to earn your business, but it's more important that you find the right fit for your special day, even if it's not with our wedding dj company.