Welcome to the Frequently Asked Questions (FAQ) page. We'll help shine some light about common questions about our DJ Services. Take a look around, and don't hesitate to Contact Us with any questions.
---
How much does a DJ cost? Wedding DJ Price and Rates?
A Wedding DJ will cost $900-$1,500 on average for a typical wedding in Milwaukee, Wisconsin. Premier DJ's might cost $1,500-$3,000. You can build a custom DJ quote here.
For more info about Wedding DJ Prices, check out our blog.
---
Service Area - How far do you travel?
We service Milwaukee County plus about an hour drive time. (We may charge a Travel Fee for distances over this limit)
Milwaukee County - Waukesha County -Ozaukee County - Washington County - Racine County -Kenosha County
(Walworth County - Jefferson County - Dodge County - Travel Fee and Approval needed)
Please ask us if outside this location, we may be able to accommodate you!
---
DJ Equipment Set-up, Take-down and Pricing FAQ
We include the cost/time for set-up/breakdown in your quote. (You choose when the DJ Starts and Ends)
Set-up time is about 45 minutes to 2 hours depending on the detail of service offered.
Ceremony + Reception = 2 hours
Reception Only = 1.5 hours
Other Event = 1 hour
The ease of access to the reception hall and DJ area, Venue set-up and other items may factor into the total set-up time.
---
Do you offer a must-play, do-not-play playlist or music preferences? Are song requests okay?
Yes! We offer custom music, and that includes a do-not-play list, your must-plays, favorite slow dances, special dances, special notes for announcements and so much more. Your wedding is all about you and how you want to celebrate your special wedding day.
You can check out our Music and Timeline template here.
---
How much is Photo Booth Rental Services?
Photo Booth rental in Milwaukee and surrounding areas cost about $500-$750, depending on hours of service and optional upgrades. We offer Photo Booth services through Milwaukee Underground Productions!
You can learn more about Photo Booth Services and Rental here FAQ.
---
Do we meet with our DJ before or during the wedding planning process?
You'll work directly with your DJ after booking our DJ Service. and leading up to your wedding. Before you sign-up, you can "meet" our DJ's on our About page, where you can learn more about each DJ and watch their promo video.
"Meet" our DJ's on our about page here.
---
How do we sign-up for your DJ service?
We keep things simple and easy.
Your Event Date and DJ Service is now secured.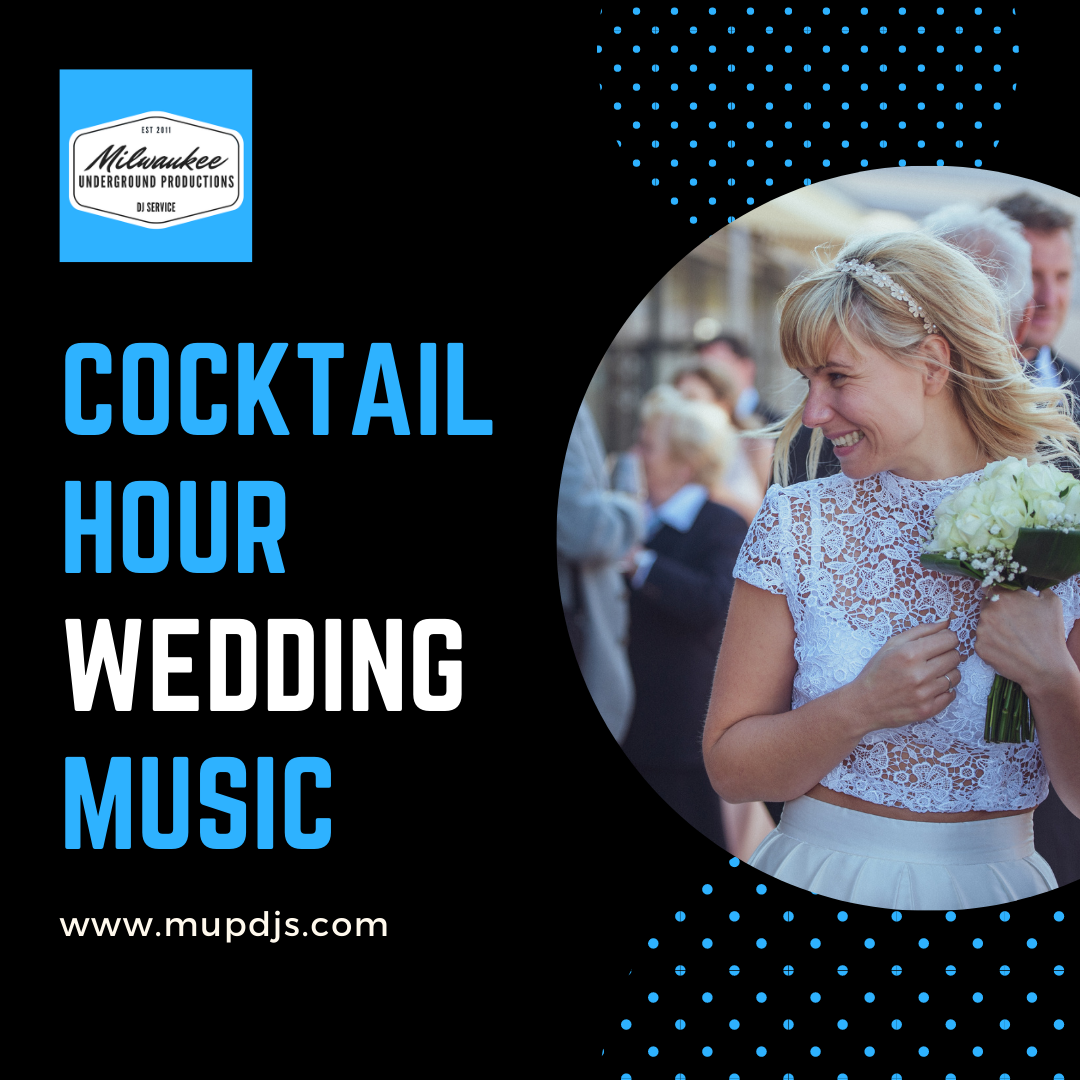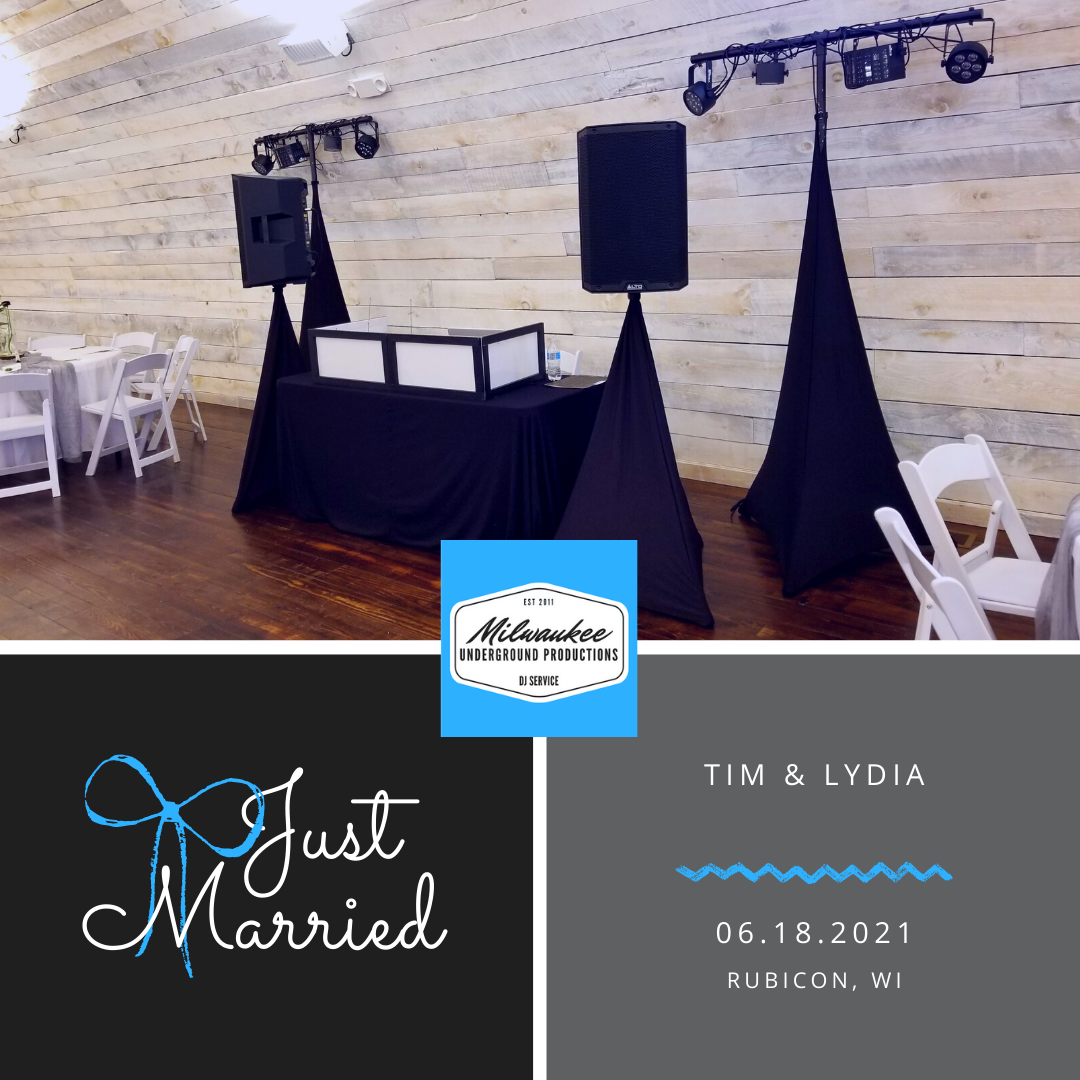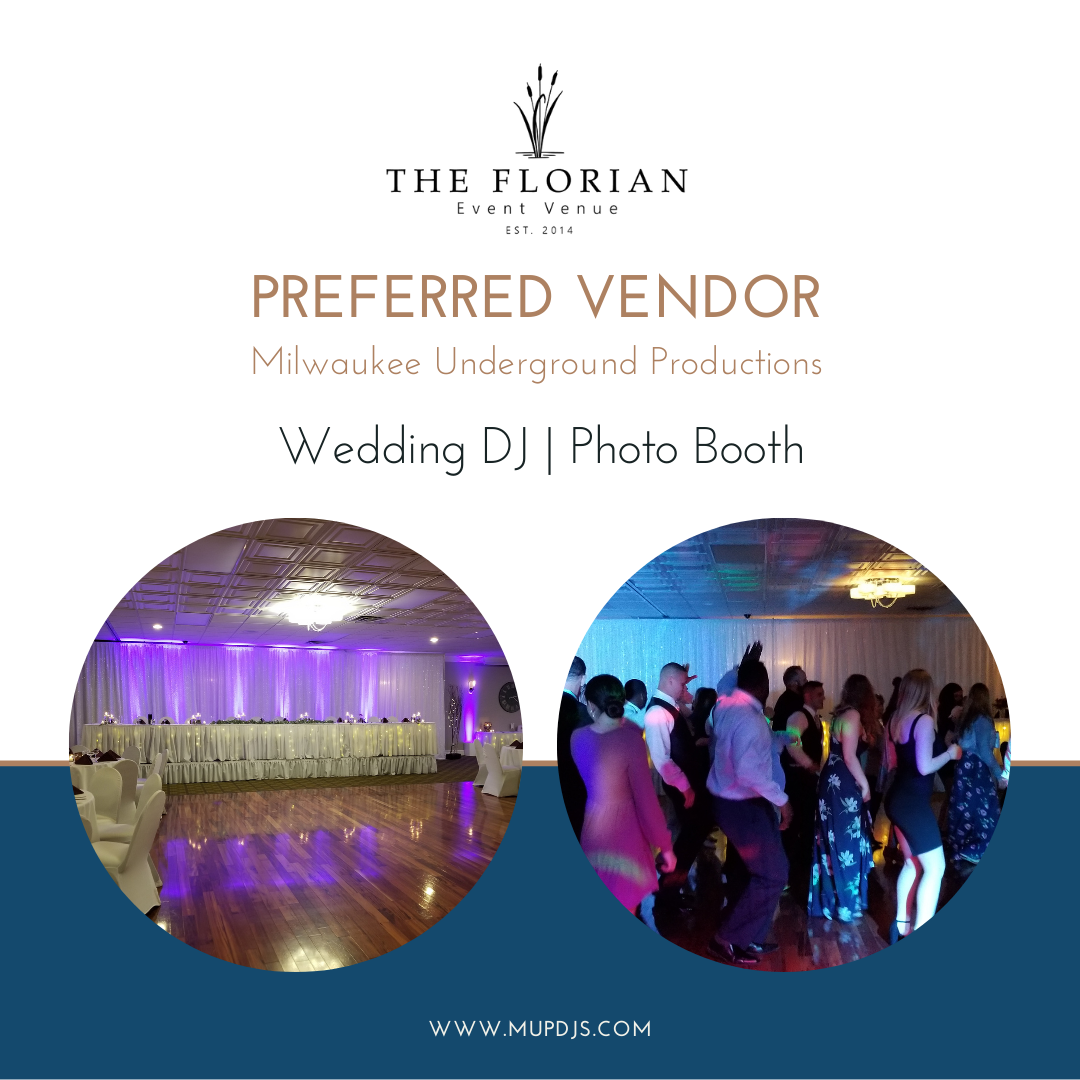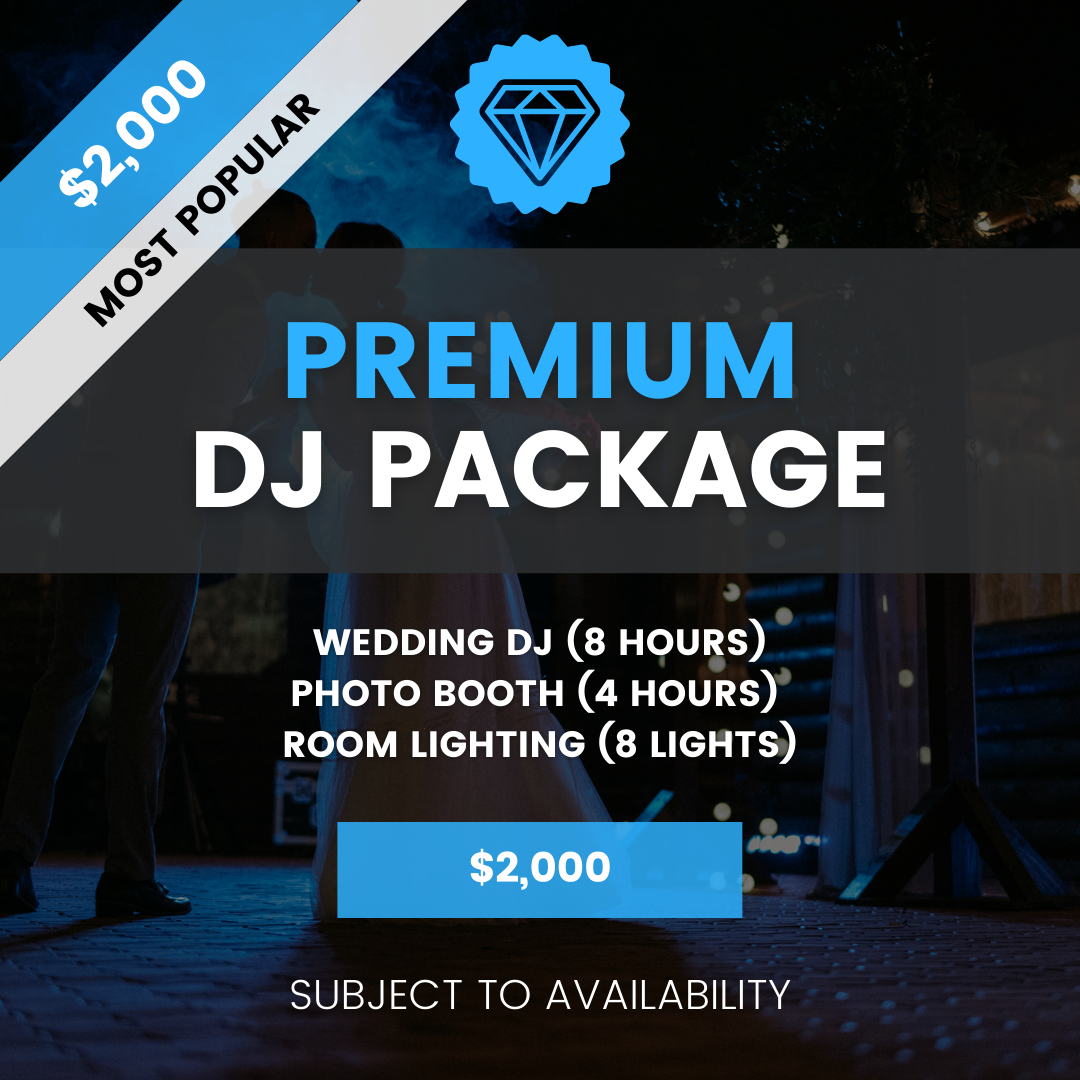 What is your typical DJ Style?
Our DJ's have their own style and personality. Some qualities we all share are our commitment to the couple and their preferences, being responsive and friendly, and great customer service. Each DJ brings their own expertise and experiences, but you'll enjoy the same care from our entire team of Wedding DJ's.
How much is the deposit for a Wedding DJ at Milwaukee Underground Productions?
Our deposit is $100, plus a signed contract to officially reserve your date.
When is the final balance due for a wedding?
Most wedding vendors require payment 1-3 weeks in advance. We require payment in full when we arrive at your wedding.
Does my Wedding DJ Company need or have insurance?
Most DJ Companies carry some form of liability insurance. We do  carry liability insurance for our entire company, up to the standard coverages and limits requested by most wedding venues. If your wedding venue requires a "Certificate of Insurance", or needs to be listed as a "Named Insured" for your event, contact us and we can handle this for you.
Do you have a Portal?
Award Winning DJ Service
Winner of The Knot's
Best of Weddings Award
2019 | 2020 | 2021