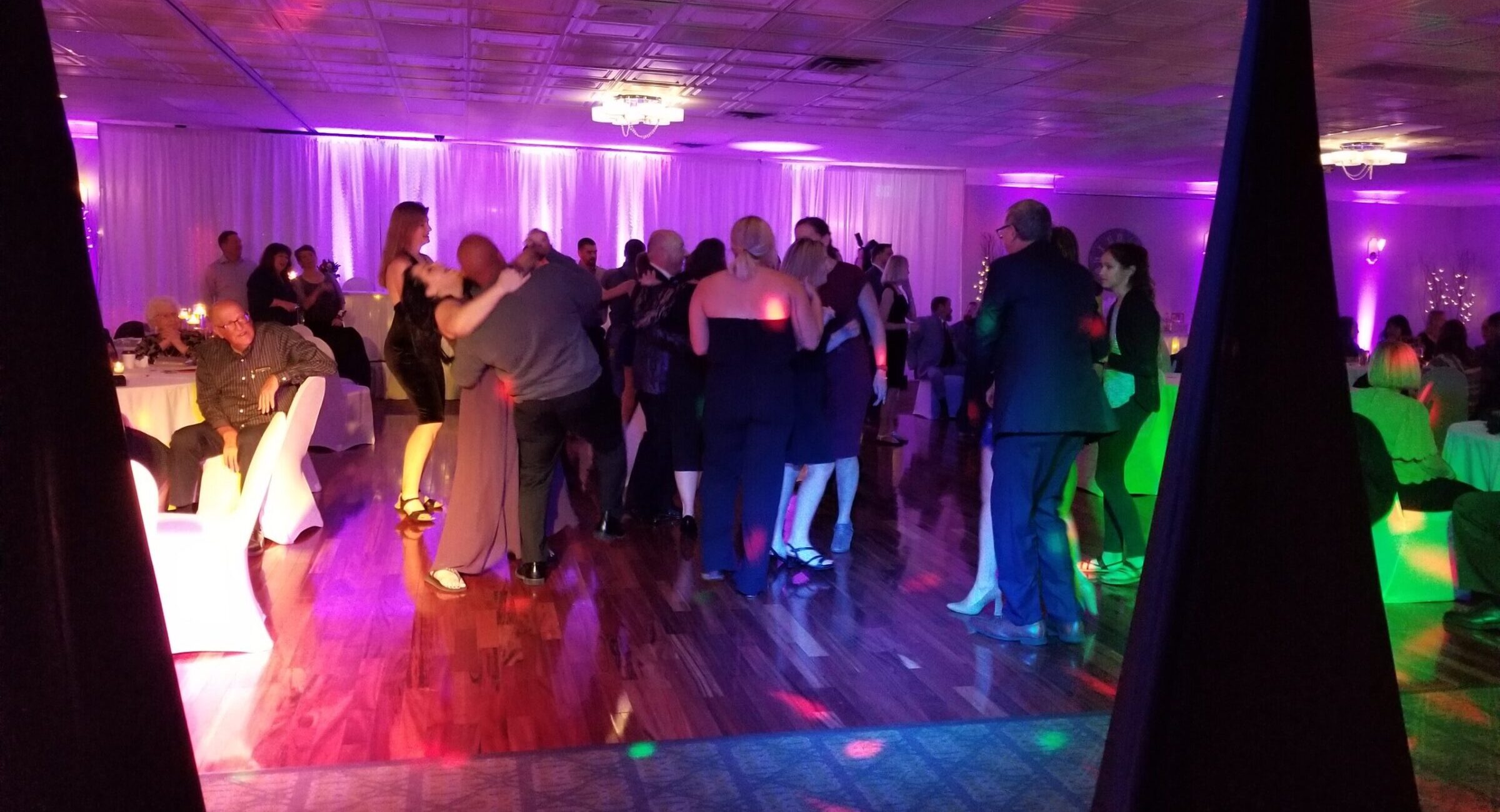 Milwaukee DJ Service with 5 Star Reviews - Wins Hall of Fame
Hiring the right Milwaukee DJ Service can be a challenge, especially when everyone wants a great DJ for their event. People want someone who is reputable, experienced, and affordable. Having a DJ Service with 5 star reviews helps give people confidence that their special day will go off without a hitch!
Here's a Milwaukee DJ Company that has over 60 5-Star Reviews and has won Best of Weddings 4 years in a row, making them a Hall of Fame winner from The Knot!
DJ Service - Photo Booth - Room Lighting
Specializing in Wedding DJ Services
414-367-7316 | [email protected] | mupdjs.com
Meet the Milwaukee DJ Team

Milwaukee Underground Productions - Founded in 2013 by Chris Troka, MUP has quickly grown into a full-service DJ Company that offers not only DJ Services, but Photo Booth and Room Lighting as well.. The team of DJ's have grown over the years to keep up with the increase in demand and popularity.
Our 1st Wedding Award - 2019
After receiving our first award in 2019, we wanted to continue building on that momentum. Our commitment to great customer service and personable DJ's seemed to have been popular with wedding couples planning a simple, stress-free wedding. We started scouting for other DJ's with the same values and over the next 4 years it became the team you see today.
4 years later... Best of Weddings Hall of Fame
We were trilled to have won the Best of Weddings Hall of Fame Award! That's when you win Best of Weddings 4 years in a row. Only 3-5% of vendors win this prestigious award, after they qualify by having at least 10 reviews in a year by the bride or groom.
And those reviews must say some pretty awesome things!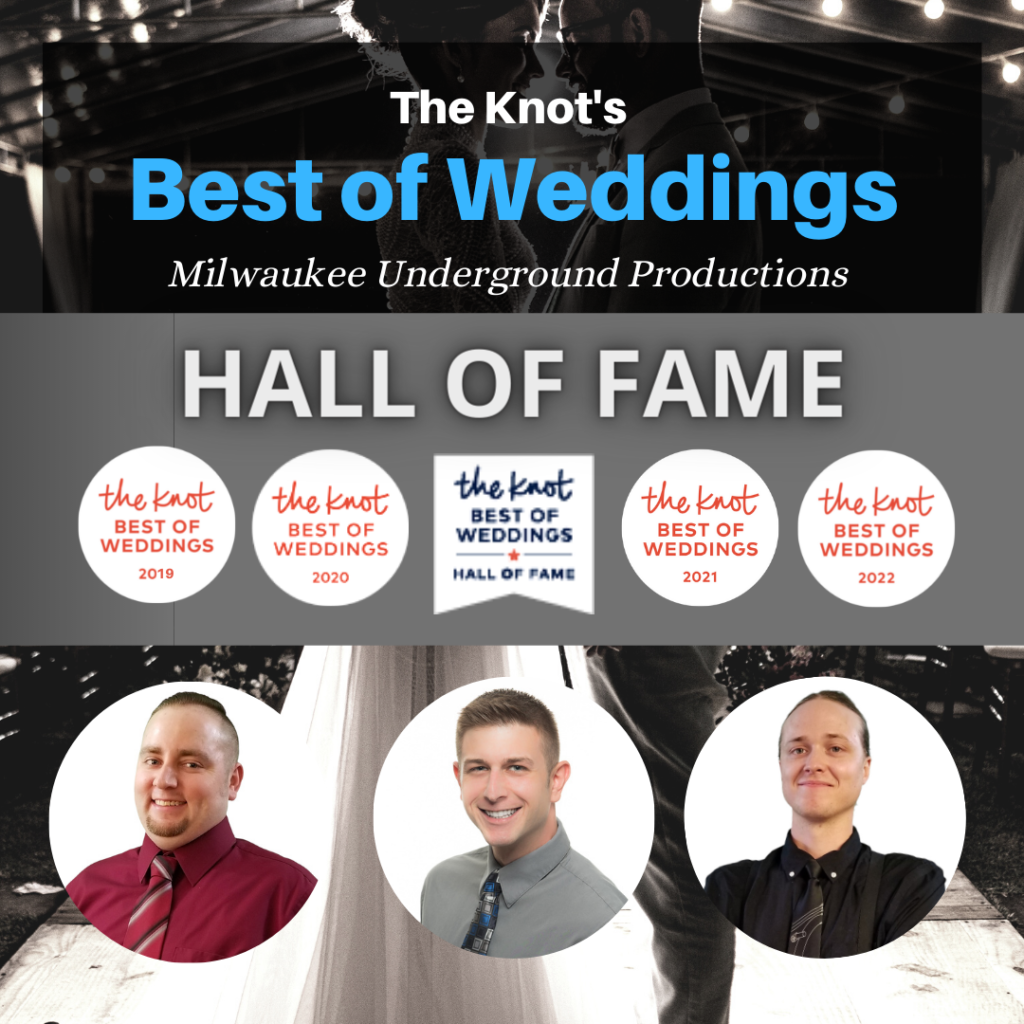 Let's see those 5 star reviews!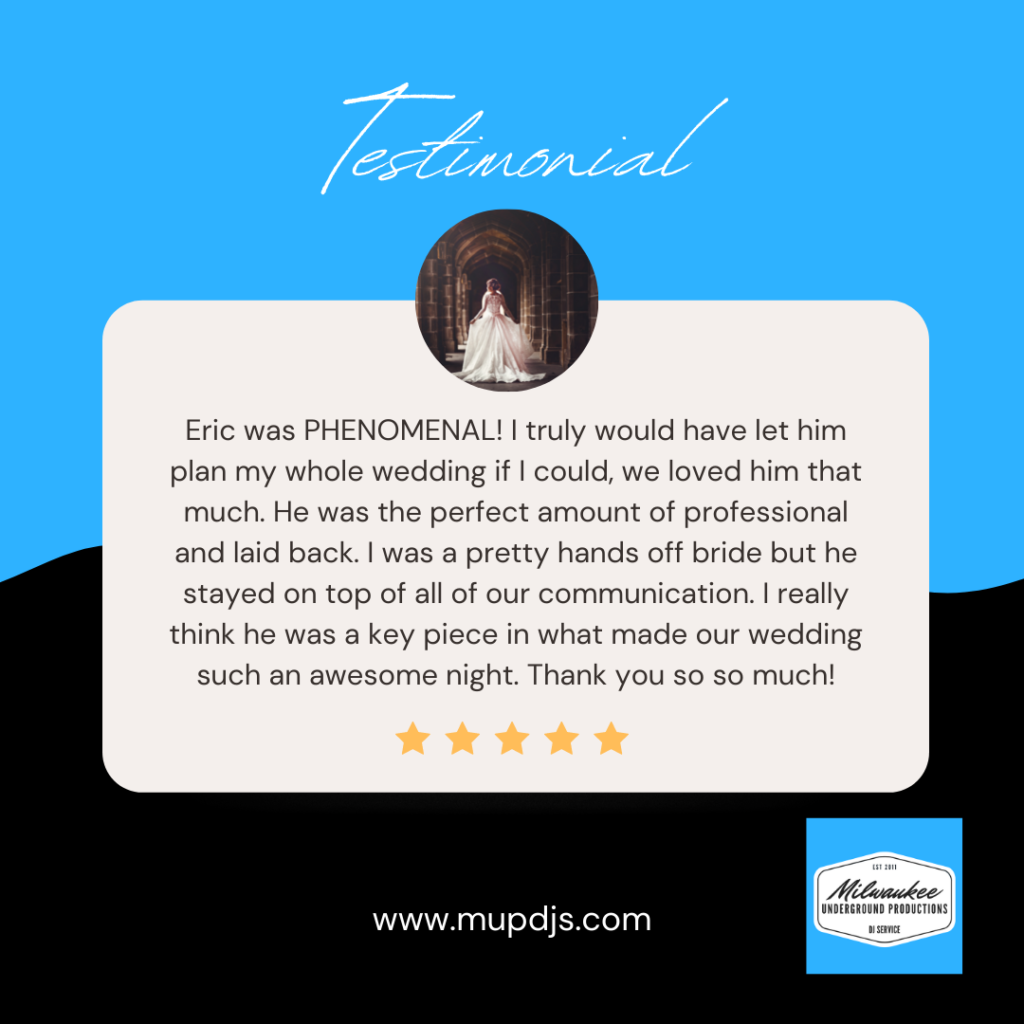 We couldn't be more pleased with Milwaukee Underground Productions' services. We signed our contract and communicated mainly with Chris, but DJ Eric did so well on the day of our wedding and was really responsive in the few weeks leading up to it! The day of he was especially accommodating of last minute song changes and he kept the dance floor going all night. I would recommend them to anyone!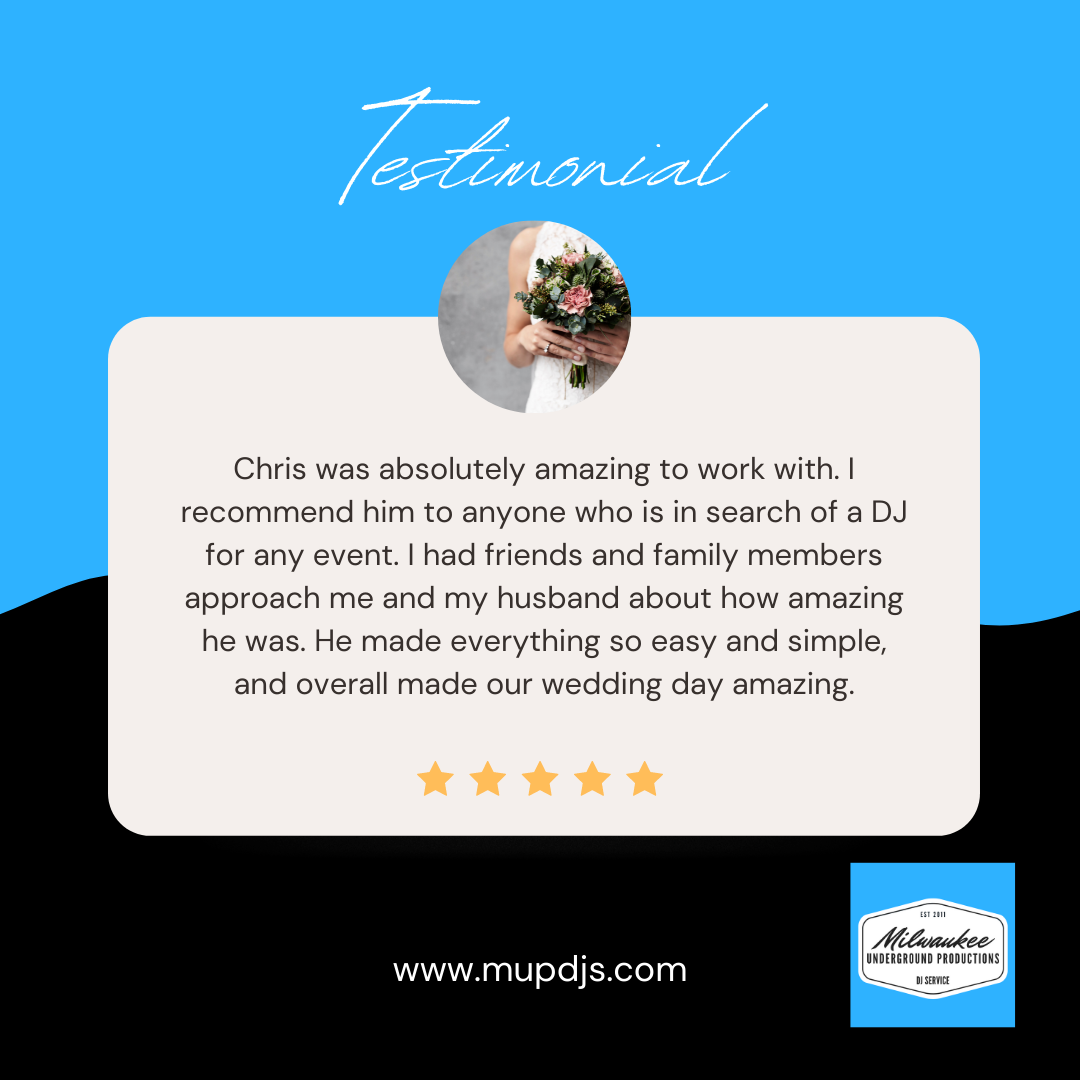 Chris was awesome to work with! We had a zoom call with him a week or so before the wedding to go over our timeline and what we wanted for our music. We had made our own playlist to share with Chris which he respected. He asked us what songs we absolutely wanted, didn't want, if we wanted requests and more. He made us feel confident going into the wedding as our vision was a super full dance floor - which it definitely was! He was fun and kept the music going throughout the night. Chris also was super flexible setting up his DJ booth outside due to COVID restrictions. We would highly recommend Chris for your event!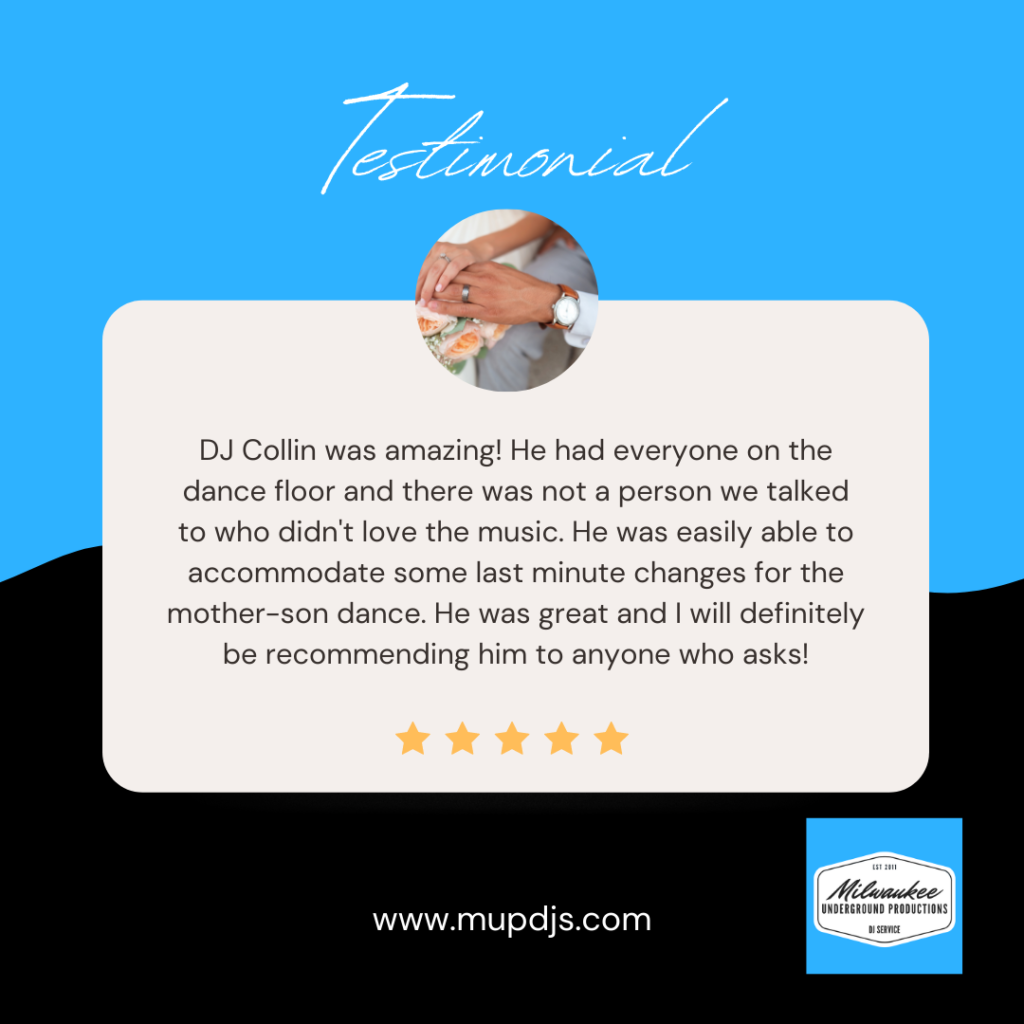 Our wedding was absolutely beautiful and everything went well. DJ Collin was amazing! He had everyone on the dance floor and there was not a person we talked to who didn't love the music. He also worked very well with us to make sure we were happy with the music choices, and was easily able to accommodate some last minute changes for the mother-son dance. He was great and I will definitely be recommending him to anyone who asks!
Use our Portal for an INSTANT DJ Quote. Book a DJ in 15 minutes! View our Music Template.