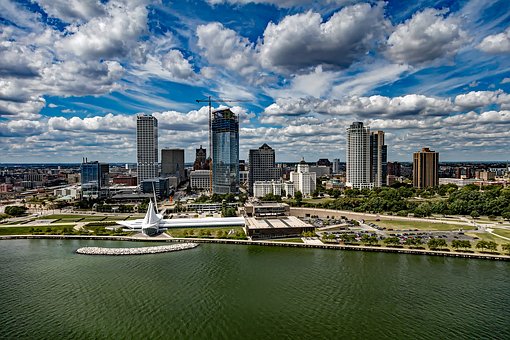 Milwaukee Wedding DJ Service
As a Milwaukee Wedding DJ Service, we've been to over 100 different wedding venues all throughout Southeastern Wisconsin. Some iconic venues have been the Milwaukee Public Museum, Best Place Historic Pabst Brewery and the Milwaukee Domes.
Each venue has had a historic presence in Milwaukee, and each offers their own special amenities and features. Milwaukee is so rich in culture it's hard to choose which location is perfect for your big day.
Best Wedding Pictures in Milwaukee
There's no shortage of great locations to take your wedding photos. Milwaukee is full of countless county parks, lakefront areas, beaches and amazing architectural buildings for taking breathtaking photos or amazing wedding ceremony locations.
Best Ceremony locations in Milwaukee
Parks and more parks! There are beautiful ceremony locations available at almost any Milwaukee County Park. Some are even located on the Bluffs of Lake Michigan. If you've found the perfect ceremony location in Milwaukee but don't have access to power, contact us for our Battery-Operated PA Speaker, Microphone and Music. That's why couples say we're the "Best DJ in Milwaukee".
Are Milwaukee DJ's different?
Just like your average Wedding DJ, we play your most popular wedding hits. But Milwaukee is special. In the late 1800's and early 1900's, Milwaukee welcomed immigrants from Germany and Poland, and many have stayed in Milwaukee since then (like myself).
Milwaukee DJ - Polkas are a MUST! (sometimes)
This would explain why we love our Polka Music. Roll out the Barrel from Frankie Yankovic is a classic hit, including There's no Beer in Heaven. He even dedicated an entire song to Milwaukee.
Milwaukee DJ's might avoid Drake
Ever since the Milwaukee Bucks playoff game in 2019, Drake was heckling Bucks players and fans during the basketball game. Some Milwaukee DJ's might stray away from playing music from Drake. Of course, we'll all probably forget once the beat drops or the Bucks have another playoff opportunity.
Milwaukee DJ Services get around
One-way streets in downtown Milwaukee, parking restrictions and back alley entrances won't stop a Milwaukee DJ Service. Whether there's detours from contruction projects, summer festivals like Summerfest or Lions Fest, Milwaukee DJ's know how to get around the city.
And it doesn't stop there! Just beyond Milwaukee are rural communities and farm land, where County Highways and back-roads are the norm.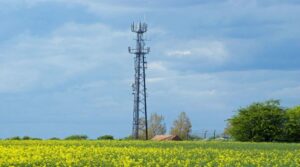 Don't forget to download those GPS Maps offline, the cell reception may not be what you expect. (Or it's exactly what you expect!) Better safe than sorry.
Milwaukee DJ Service Price
Milwaukee Wedding DJ's are affordable, especially compared to the cost of a Chicago Wedding DJ. Chicago is just a quick 1.5 hour drive down I-94, but Milwaukee DJ Services don't charge what Chicago Wedding DJ's would charge.
Average Chicago Wedding DJ Cost - $2,000
Average Milwaukee Wedding DJ Cost - $1,000
Milwaukee Wedding DJ Prices - Are they worth it?
Great Milwaukee DJ Services can be affordable and worth every penny. Wedding DJ's will plan, prepare and coordinate for about 6 hours before your wedding even starts! This includes your music list customization, pronunciation of names and MC Practice, as well as communication between the venue, caterer and photographer.
It helps if your DJ has been to the same venue before, but don't let a great DJ Service pass you by if they haven't been there yet!
"Best DJ in Milwaukee"
We've heard from couples before how much they love our Wedding DJ Service at Milwaukee Underground Productions. We're honored to work with such fantastic couples from Milwaukee and even out-of-state! We are proud of the reviews we've earned and hope to earn even more.
If you're looking for a highly recommended Wedding DJ Service in Milwaukee, contact us to see if we're available for your wedding!