Average Costs of a Wedding DJ
UPDATED:  August 18, 2023 | Author: Chris Troka - MUP DJ's
Average Cost of a Wedding DJ:
The average cost of a Wedding DJ is $1,200. Some DJ Prices can range from $800-$4,000, depending on experience, equipment and event duration and location.
We know weddings can be expensive. The average cost of a wedding in Milwaukee is $30,000. This number can vary depending on WHERE you want to spend your money. But what about Wedding DJ Prices?
Some couples prefer to have the best caterer, or choose to have a venue that is above all of the others. Maybe you want the best photos to hang on your wall, or the best DJ entertainment to keep your guests dancing all night.
Wedding DJ Prices - What's included?
So when it comes to entertainment, what can you expect to pay for a Wedding DJ? The price varies with each DJ company, and what's included in each DJ Service is something to keep track of.
Finding Your Perfect Wedding DJ:
Research: Explore the websites and portfolios of Milwaukee's finest DJs. Check for testimonials and examples of their work to gauge their style and capabilities.
Get Quotes: Reach out to your shortlisted DJs for personalized quotes. Be sure to provide details about your wedding's date, location, and your specific preferences.
Consultations: Schedule consultations with potential DJs to discuss your vision and gauge their compatibility with your ideas.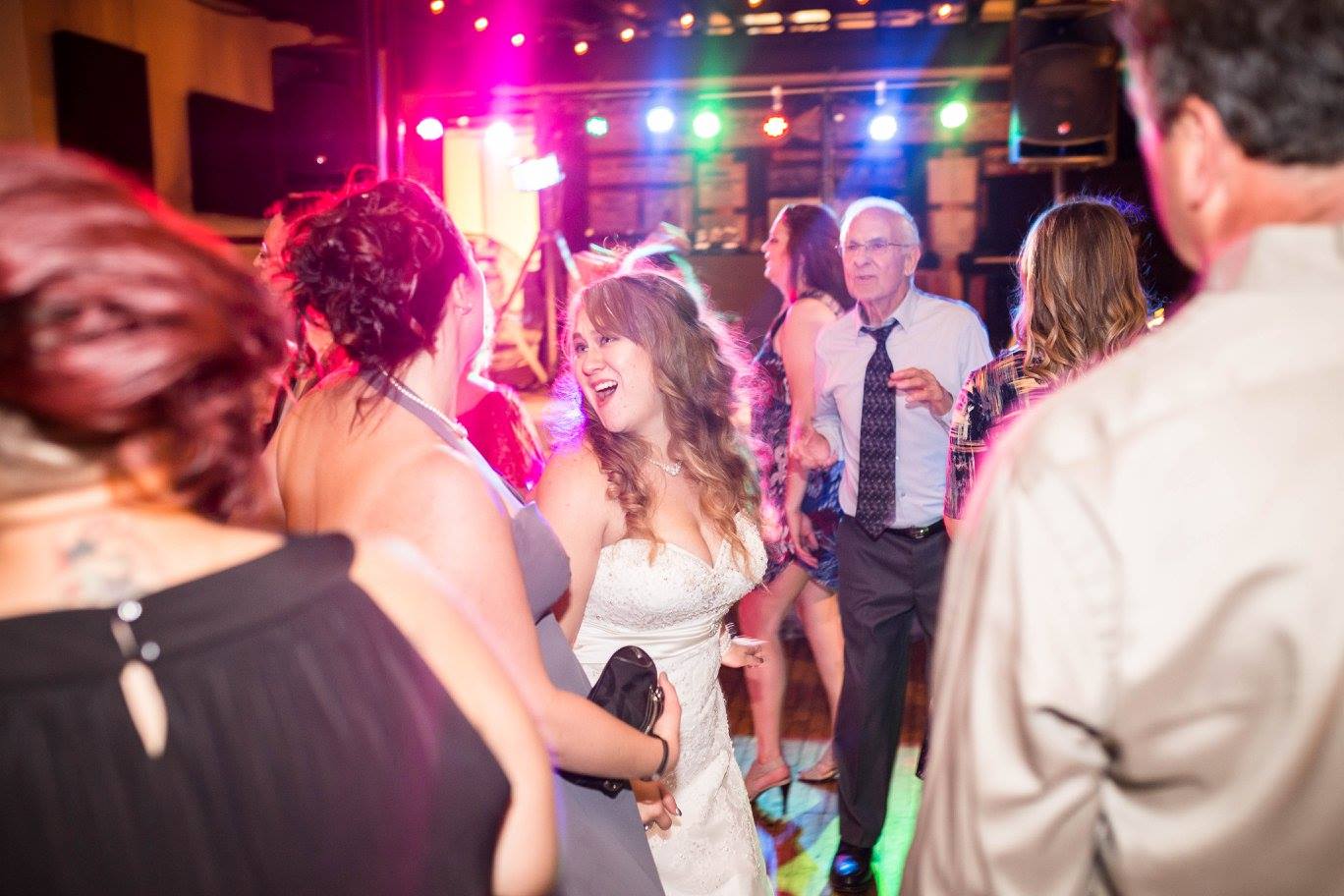 Wedding DJ Prices
Budget Wedding DJ Price - $600 - $950
This DJ will typically have less experience than your average DJ. When our DJ Service first started, we were on the low-end of this price range. Why? We lacked reviews, pictures and experience to be able to charge a higher price. Will you take the risk of a less-experienced DJ?
Affordable Wedding DJ Price $1,100-$1,500
We call this the sweet spot for what you'll get for Wedding DJ Services. These DJ's will typically have plenty of verified reviews, experience and equipment to handle of your Wedding sound needs.
The Best Wedding DJ
Milwaukee Underground Productions has tons of 5 star reviews and has affordable DJ Prices. Couples even say we were one of the best wedding DJ's they've ever had. Plus, we're the "Best of Weddings" 2019, 2020 and 2021 award winner from The Knot. You can view our profile here: The Knot Profile
Need a 5-Star Wedding DJ?
We're experienced, professional and fun!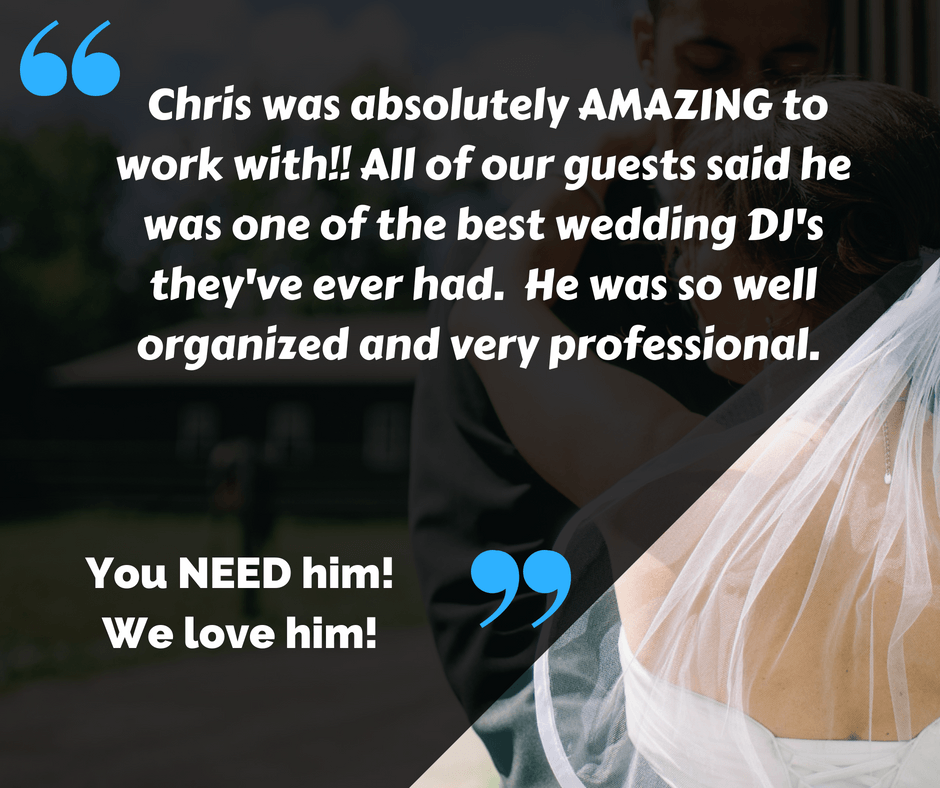 Wedding DJ Prices
Premier Wedding DJ Price - $1,500 - $3,000
The best of the best Wedding DJ. This DJ Service will probably include uplighting, photo-booth, karaoke and a bunch of extras if you like that stuff!
Note* We've heard from couples that some DJ's seem affordable at first, but don't include the essentials for your Wedding. Some DJ's charge extra for wireless microphones ($200), extra for DJ lighting ($300) and other things you may need for your special day.
Elite Wedding DJ Price $3,000-$6,000
These Wedding DJ's have a name and reputation as being entertainers. These DJ Services include everything you'll need, and maybe a few extras, like music videos and fog machines or custom lighting.
Custom Music
Song Requests
DJ Lighting
MC Service
Wireless Microphone
Sound System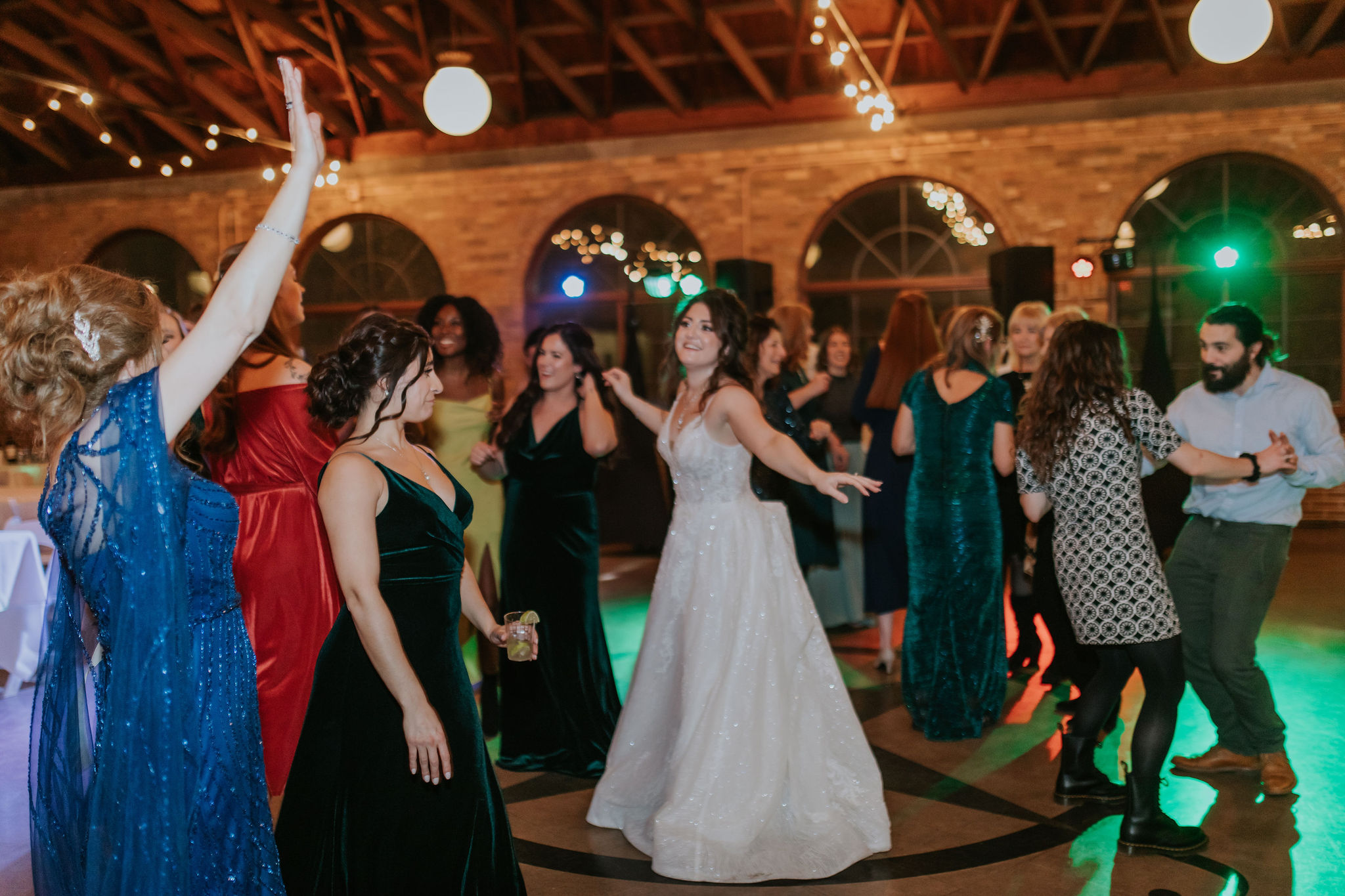 Need a 5-Star Wedding DJ?
We're experienced, professional and fun!
Understanding Wedding DJ Costs:
When it comes to wedding DJ costs, several elements influence the final price tag. From the size of your guest list to the duration of the event, and even the specific services you desire, each detail plays a role. Milwaukee's vibrant music scene is home to an array of talented DJs, each with their own pricing structure.
Factors Affecting Wedding DJ Prices:
Event Duration: DJs typically charge based on the number of hours they'll be performing. Longer events may come with higher costs due to extended service hours.
Equipment and Setup: Cutting-edge sound and lighting equipment can elevate your wedding's atmosphere. However, this premium experience might come with an additional cost.
Experience and Reputation: Established DJs with a solid track record and positive client reviews might charge more for their expertise.
Additional Services: Some DJs offer extras like custom playlists, MC services, and special effects. These add-ons can impact the overall price.
Milwaukee Wedding DJ's
There are plenty of options when it comes to Wedding DJ's. The question is, which DJ Service will be the best fit for your wedding? If customer service, custom music and song requests are important to you, check out the Wedding DJ's at Milwaukee Underground Productions.
The Knot's Best of Weddings
Yes, we've won The Knot's Best of Weddings award and we're so honored. Winners of this award must receive 10 or more outstanding reviews by the Bride or Groom. (No paid membership required) If you're looking for the Best of Wedding Award winners, you can check them out here.
Wedding DJ Prices - What do you pay for?
Each wedding DJ service is different, but most DJ's will plan, practice and prepare for each wedding. Let's say you book a Wedding DJ for 6 hours of music. How much time do they actually spend for 6 hours?
Preparation - 4 hours
Planning - 3 hours
Communication - 4 hours
Load-in, Set-up, Takedown - 6 hours
Travel - 2 hours
As you can see, for your 6 hours of wedding music, a Wedding DJ will spend over 25 hours to execute your wedding DJ Service.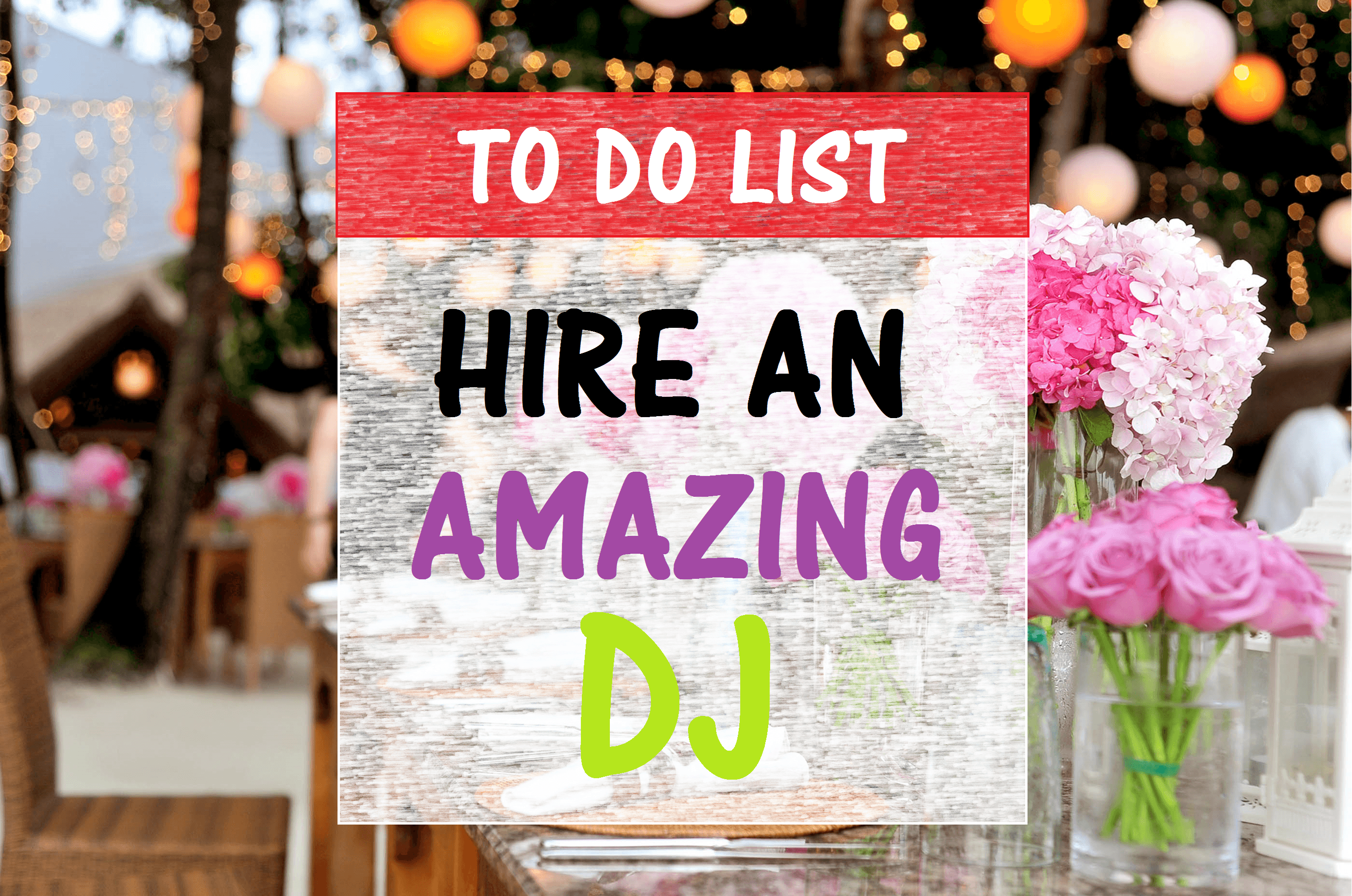 What Questions Should I ask my Wedding DJ?
How much experience do you have?
Are you insured?
What's included in the DJ Service?
What back-up plans do you have?
Will we know our DJ ahead of time?
What's the cancellation policy?
What time is needed for set-up and takedown? (Included in price?)
How much do you require for a deposit?
When is the balance due?
Whatever questions you have, write them down and ask to consult with your Wedding DJ. You'll be able to better compare DJ Services when you have standard questions for all of them!
It's a bonus if your DJ asks questions about you! Preferences in music styles? Guest count and age of guests/couple? How can a DJ go above and beyond for your special day?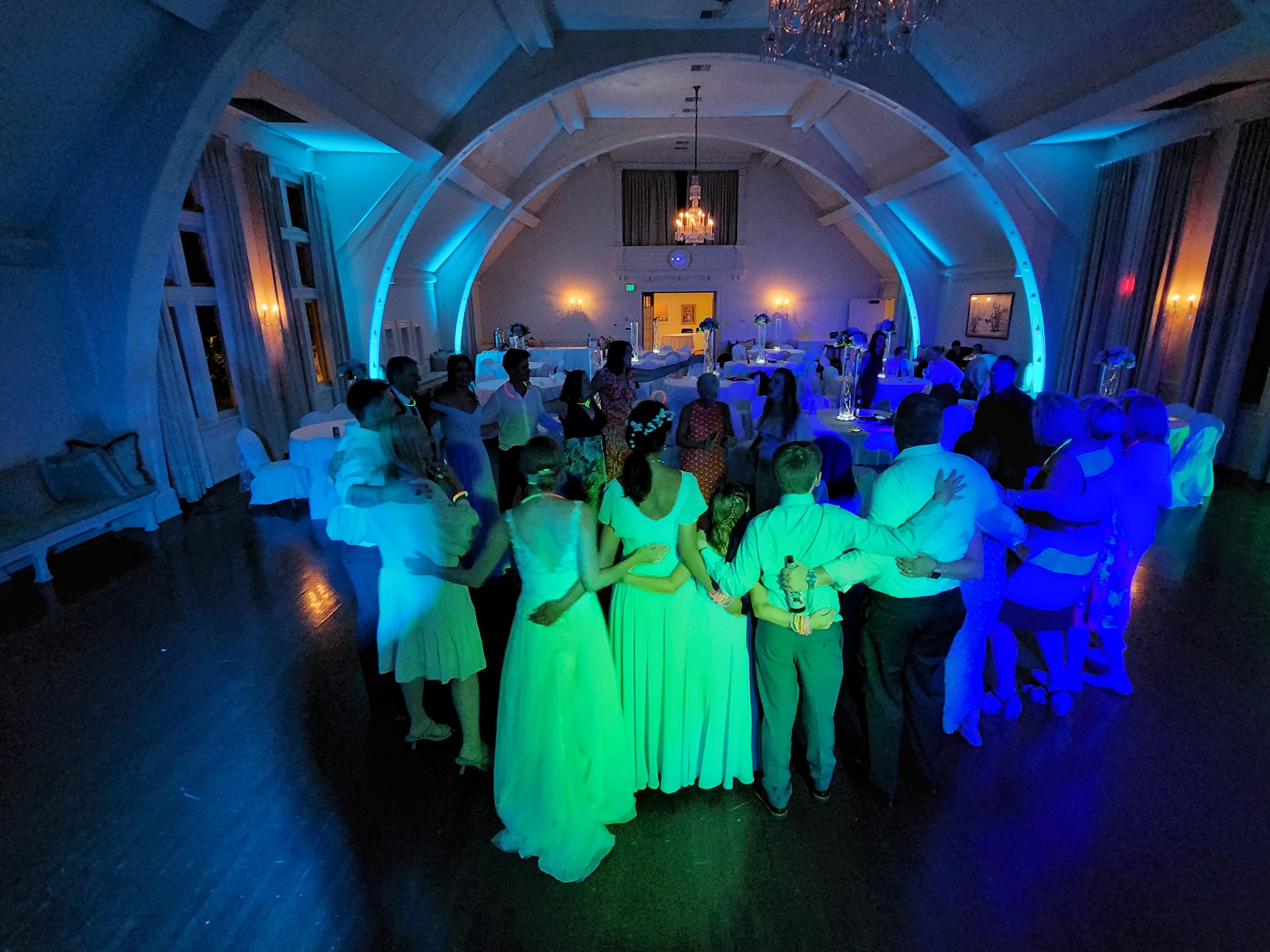 Wedding DJ Prices - Conclusion
When you need to hire a Wedding DJ, decide what is most important to you and do some research! Each Wedding DJ Service is priced differently, with different experience and reviews. Whether you're looking for a Budget DJ, Affordable DJ, Premier DJ or Elite Wedding DJ, there are plenty of options for you to choose from!
Check out our Wedding DJ and Photo Booth Service from MUP DJ's (Milwaukee Underground Productions) Best of Weddings winner of 2019, 2020 and 2021! Thank you to all of our wonderful couples for the amazing reviews. You rock!
Need a 5-Star Wedding DJ?
We're experienced, professional and fun!