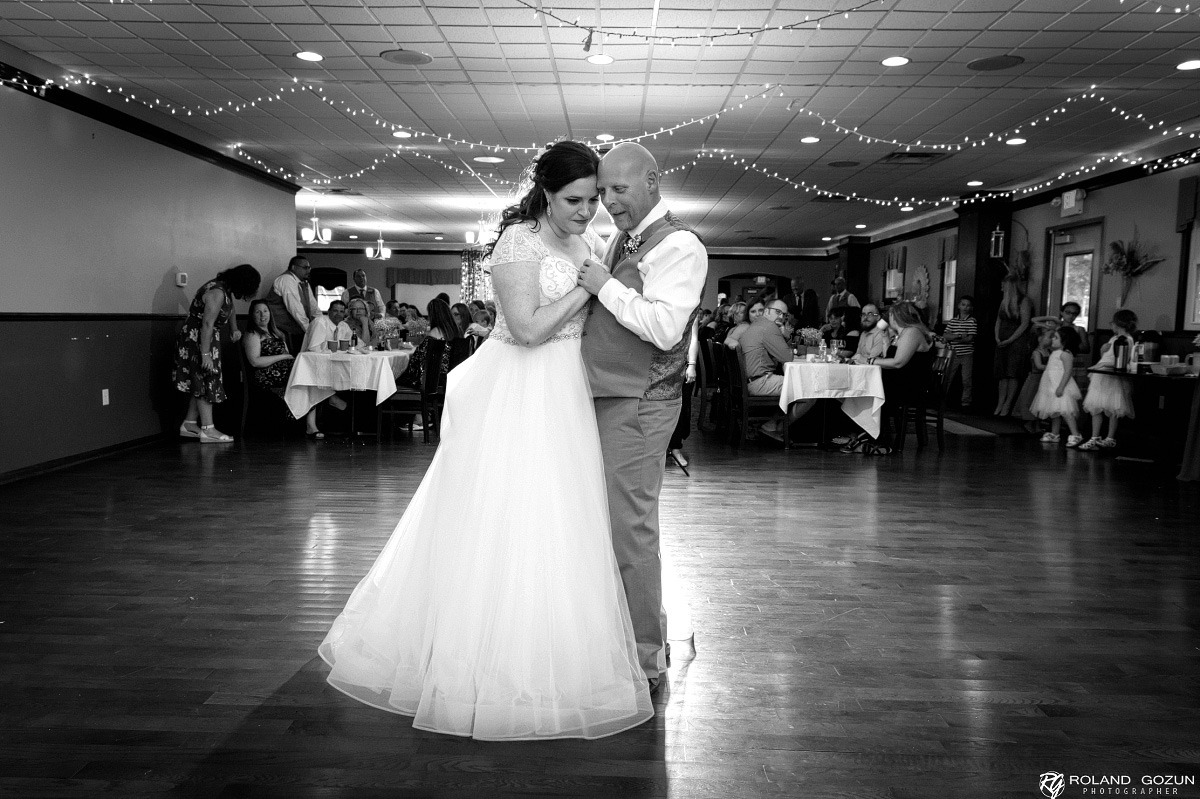 Best Wedding Slow Dance Songs
We all need some creative help from time to time. That's why we created the Best Wedding Slow Dance Songs blog. A compilation of some of the greatest and most meaningful songs of our time.
Why are slow dances at weddings important?
Finding the perfect First Dance is important for many reasons. But most importantly, find a song that speaks to you and your significant other.
This holds true for your Father-Daughter and Mother-Son Dance, too. Take a look at these Slow Dance song suggestions and enjoy your wedding celebration.
Includes Tips for your Wedding Song choices!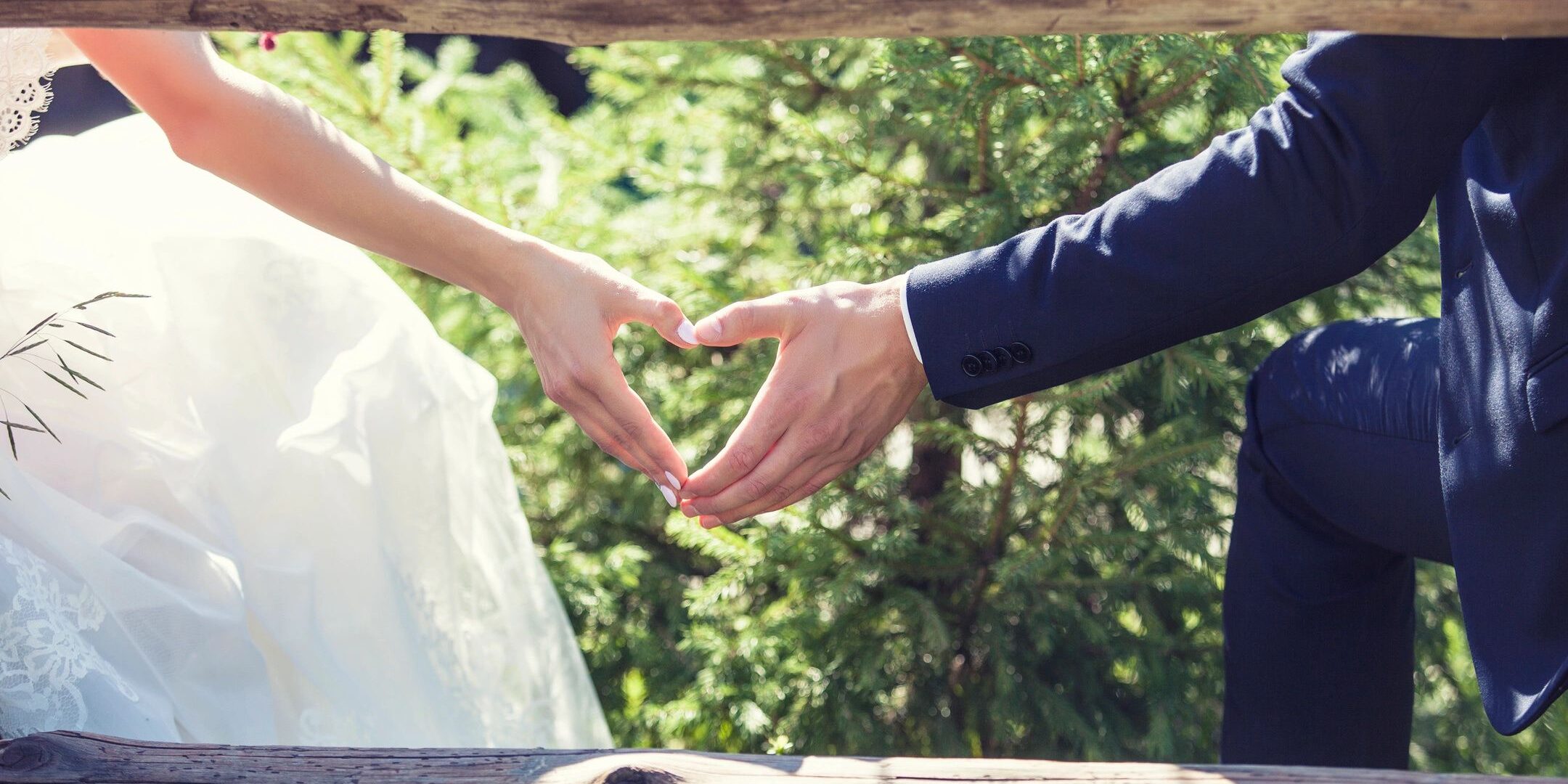 Let's talk wedding music!
No matter your preferred genre or style, you'll find a song in this list to use for your wedding. Here are the 30 Best Wedding Slow Dance Songs for you to consider for your special day!
Before we get started... here's our first tip for your Wedding Song.
Tip #1 Make it meaningful
How to Choose a Great Wedding Song
What's the first song you both heard that meant something to both of you?
Is there a song that describes how you met?
When you think about your significant other, what song comes to mind?
Best Wedding Slow Dance Songs
1 ED SHEERAN THINKING OUT LOUD
2 DAN AND SHAY FROM THE GROUND UP
3 SARA EVANS PERFECT
4 ELVIS PRESLEY CAN'T HELP FALLING IN LOVE
5 JAMES ARTHUR SAY YOU WON'T LET GO
6 THOMAS RHETT DIE A HAPPY MAN
7 JOHN LEGEND ALL OF ME
8 BRETT YOUNG IN CASE YOU DIDN'T KNOW
9 ETTA JAMES AT LAST
10 RAY LAMONTAGNE YOU ARE THE BEST THING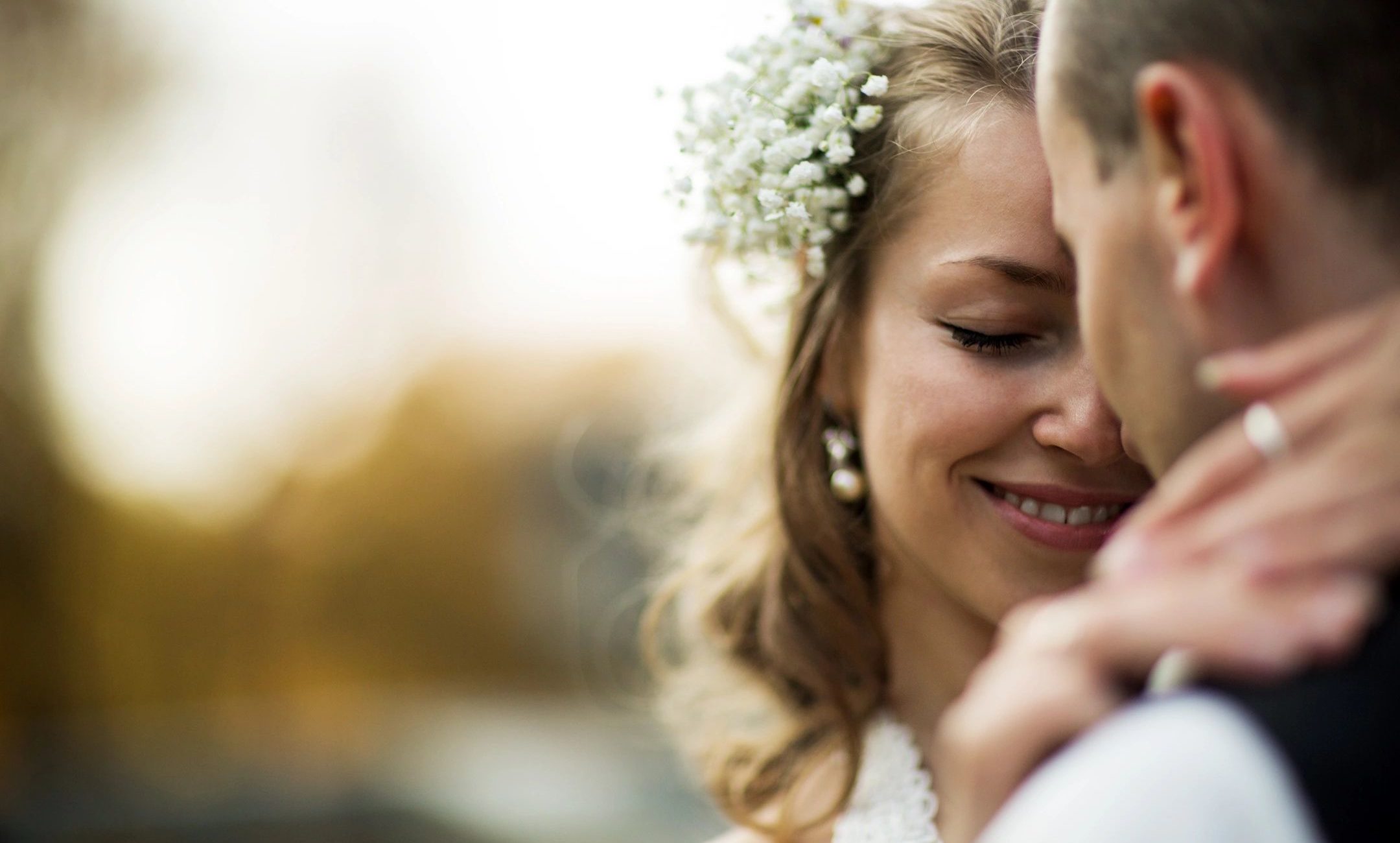 11 BRAD PAISLEY THEN
12 CHRISTINA PERRI A THOUSAND YEARS
13 LEE BRICE I DON'T DANCE
14 LONESTAR AMAZED
15 BEN E. KING STAND BY ME
16 ED SHEERAN TENERIFE SEA
Tip #2 Phone a friend
How to Choose a Great Wedding Song
Ask your friends and family how they picked their special dance songs.
Ask your friends to describe a song that reminds them of you, or your relationship.
17 JASON MRAZ I WON'T GIVE UP
18 GEORGE STRAIT I CROSS MY HEART
19 TIM MCGRAW MY BEST FRIEND
20 SHAI YOURS
21 CHRIS STAPLETON TENNESSEE WHISKEY
22 MICHAEL BUBLE EVERYTHING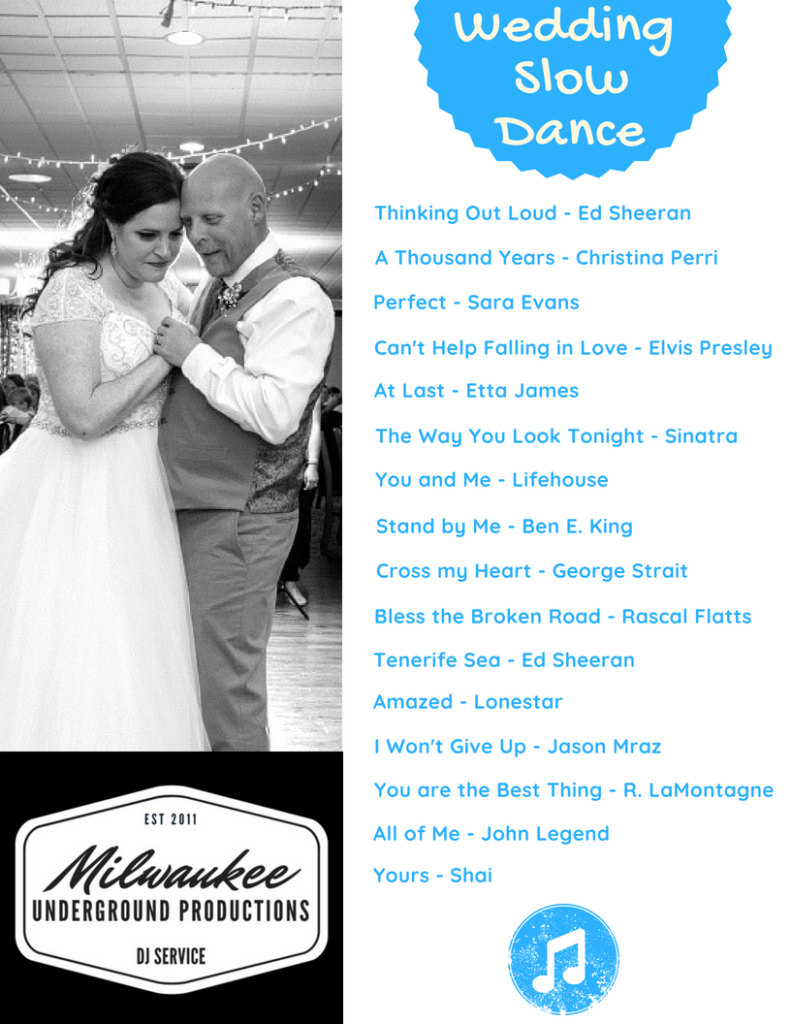 Tip #3 Build a Playlist
How to Choose a Great Wedding Song
Download Spotify or iTunes, or any playlist builder, and create a playlist just for favorite slow songs.
Add these songs ASAP so you don't forget or miss a winning song!
Once you add your favorites, you can discover similar songs based on your selections.
23 ELLIE GOULDING HOW LONG WILL I LOVE YOU
24 FRANK SINATRA THE WAY YOU LOOK TONIGHT
25 ADELE / GARTH BROOKS MAKE YOU FEEL MY LOVE
26 LIFEHOUSE YOU AND ME
27 RASCAL FLATTS BLESS THE BROKEN ROAD
28 BRETT ELDREDGE MEAN TO ME
29 ELTON JOHN YOUR SONG
30 BEN RECTOR FOREVER LIKE THAT MY BEST FRIEND
Thanks for checking out the Best Slow Dances for your Wedding!
Need a DJ? Book me today!
When you choose the perfect songs for your wedding, you'll cherish those memories forever. We hope you enjoyed our Best Wedding Slow Dance Songs. If you feel like you need more, check out this site called myweddingsongs.com for more inspiration!