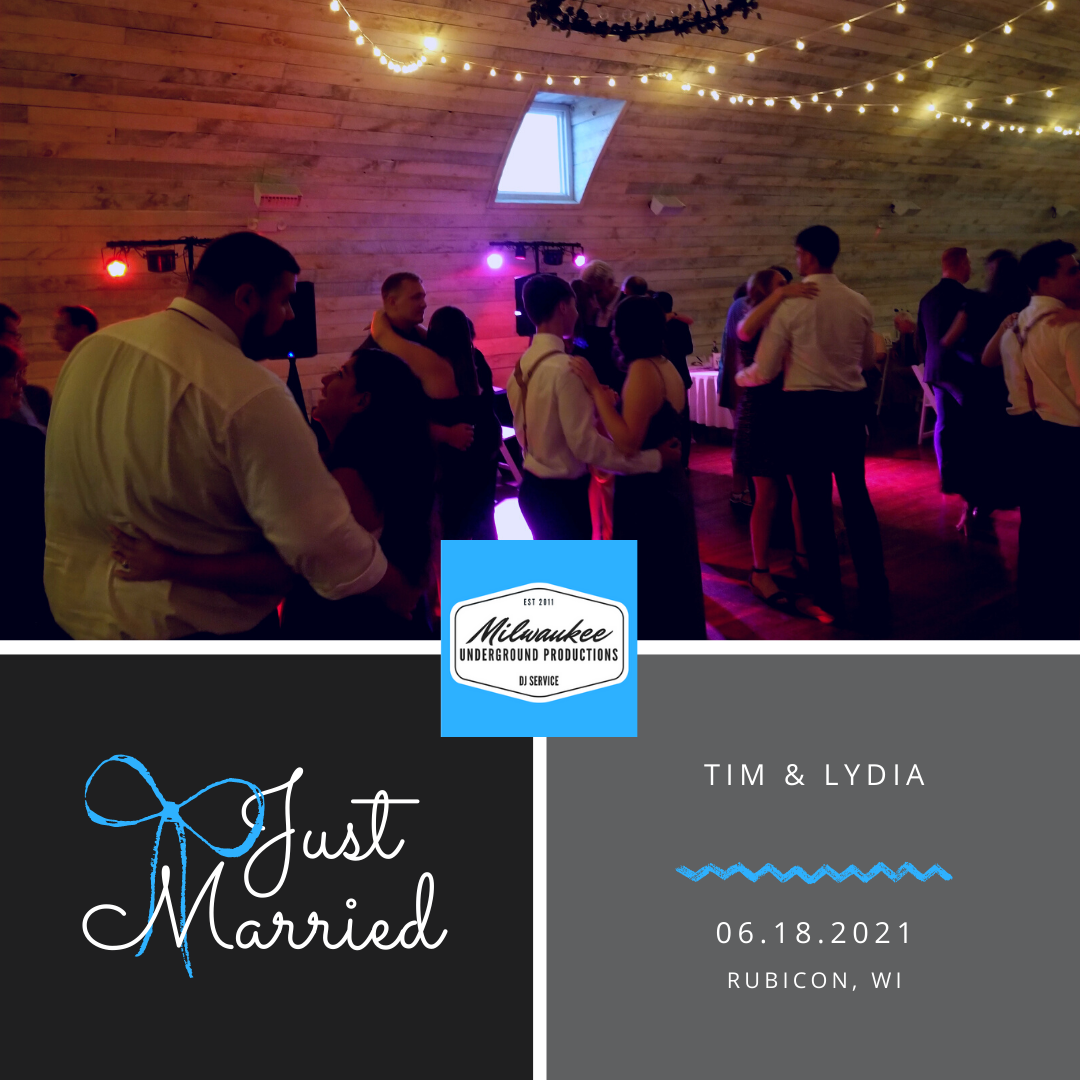 Wedding DJ and Photo Booth on 6/18/2021 | Tim & Lydia
Congratulations to Tim and Lydia who tied the knot on 6-18-2021! We were honored to be your trusted Wedding DJ and Photo Booth Service for your outdoor ceremony and indoor reception at The Bowery.
We loved being your Wedding DJ! A fun group of family and friends mixed with such a wonderful couple to work for made our job that much easier! That's why we created this blog post to commemorate your special day!
Let's take a look at some of the highlights of the evening!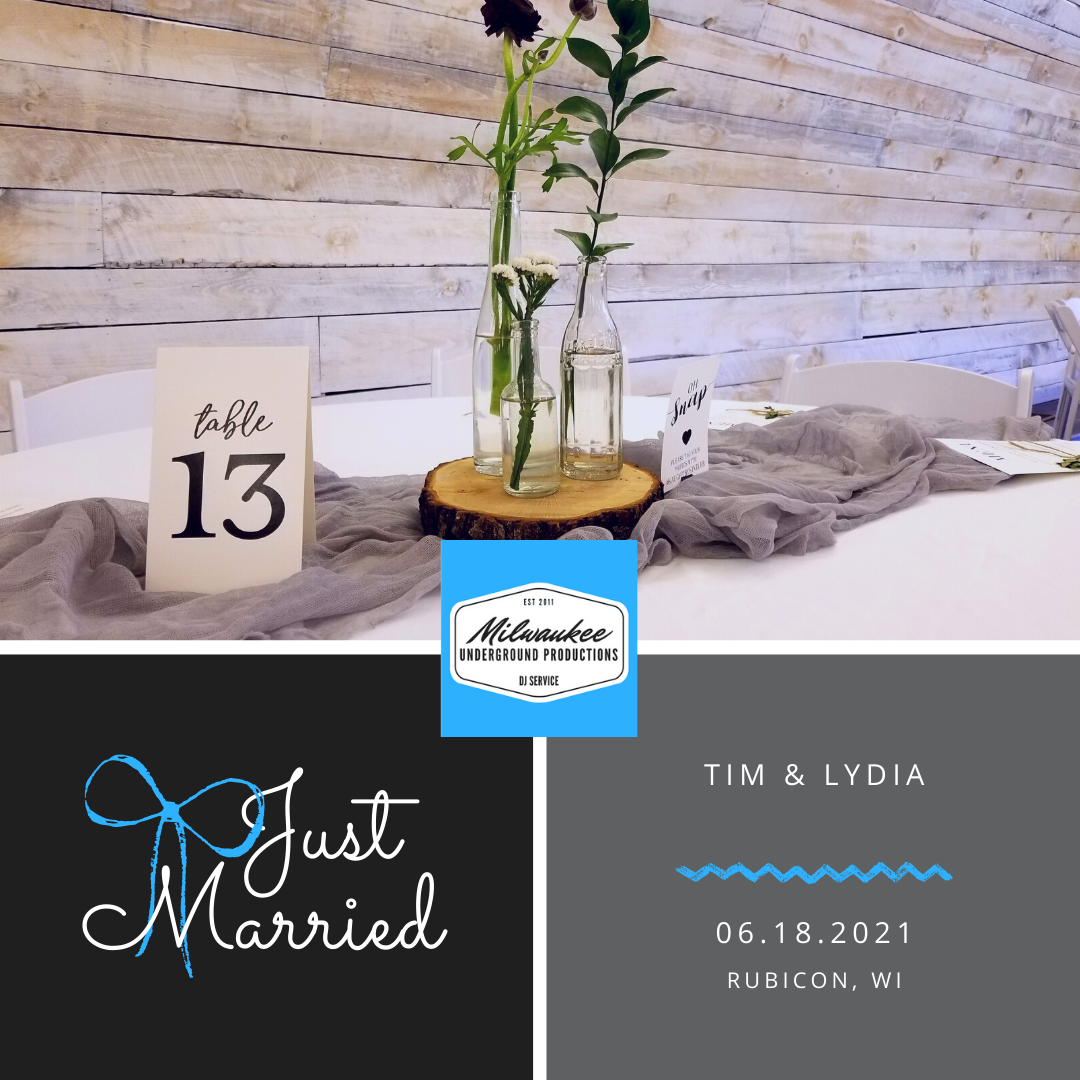 Outdoor Wedding Reception - The Bowery
A warm and sunny day graced all of the guests for a beautiful outdoor wedding ceremony at The Bowery. An emotional and heartfelt moment for the couple, family and friends who were there.
When the officiant asked Tim to repeat "I do", the Groom snuck away for a team huddle with his Groomsmen to deliberate. A resounding "YES, I DO" made all of the guests burst out laughing.
Beautiful Wedding Decorations
Simple, yet elegant wedding centerpieces with lace table runners complimented the white table linens around the room. These really matched the style of the white-washed wood that lined the walls and ceiling in this unique barn wedding venue.
Wedding DJ set-up at The Bowery
The Bowery picked a fantastic spot for the Wedding DJ to set-up in. Right in the center of the room, it allowed us to face our speakers out towards each end of the hall for during dinner. This makes sure everyone can hear the great wedding speeches with light background music during dinner.
Photo Booth set-up at The Bowery
Our Photo Booth Service features an open-concept design. This is great for taking pictures with more than two people at once. The Photo Booth was a huge hit as guests took multiple passes at having their picture taken. Even a few Photo Booth props made their way to the dance floor!
Easy access to power outlets made cable management a breeze. The event staff even adjusted some decorations to help accommodate our Photo Booth!
With fun props and on-site printed photos, it's a perfect optional upgrade that wedding guests love! There's a huge bonus to having your Wedding DJ and Photo Booth from the same company! (MUP DJ's)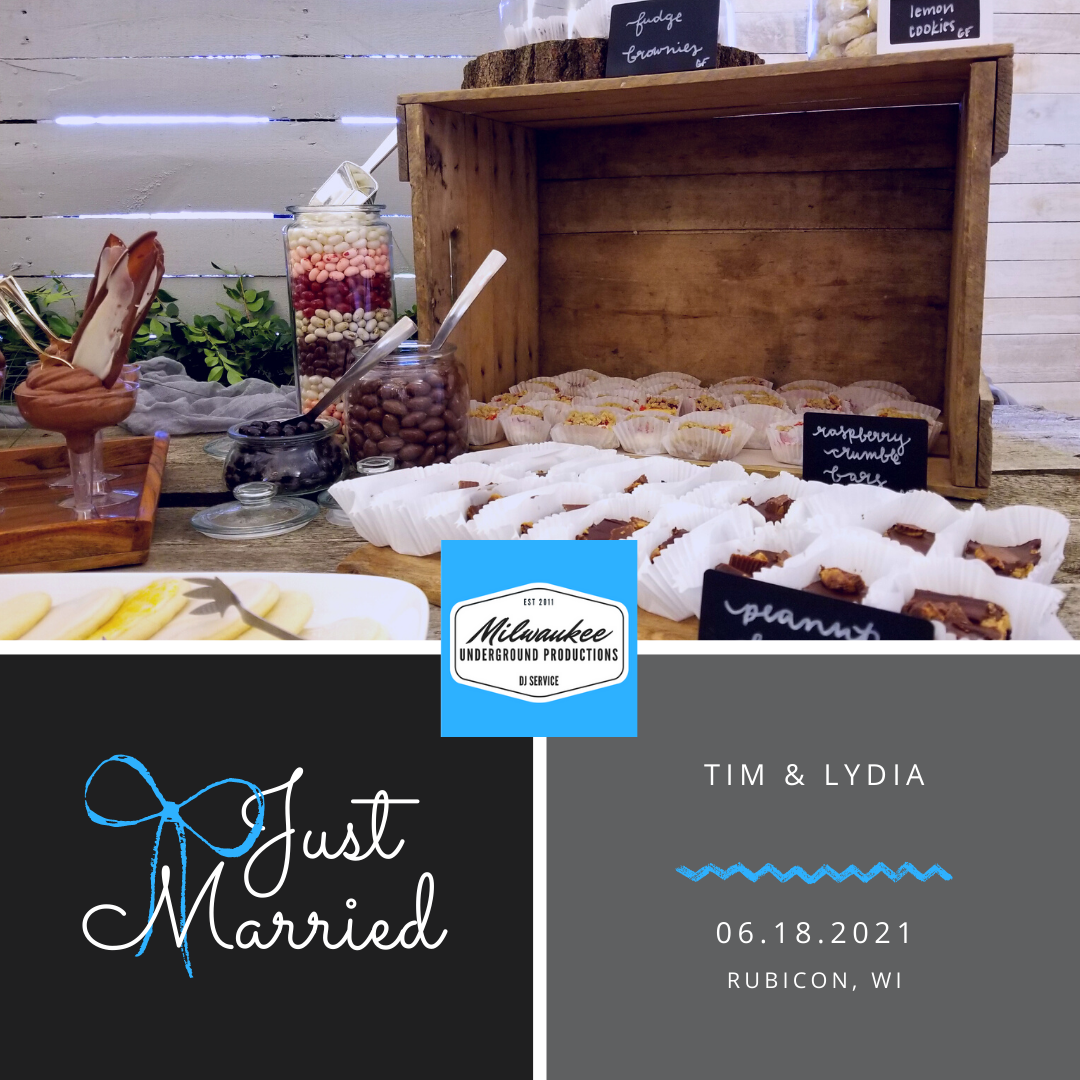 An AMAZING Dessert Table with Gluten-Free options
After a fantastic buffet-style dinner, the dessert table opened for guests to help themselves. From peanut butter brownies and chocolate pudding to baklava and jellybeans, there was something for everyone. I personally grabbed the brownies, and WOW, they were decadent! Delicious!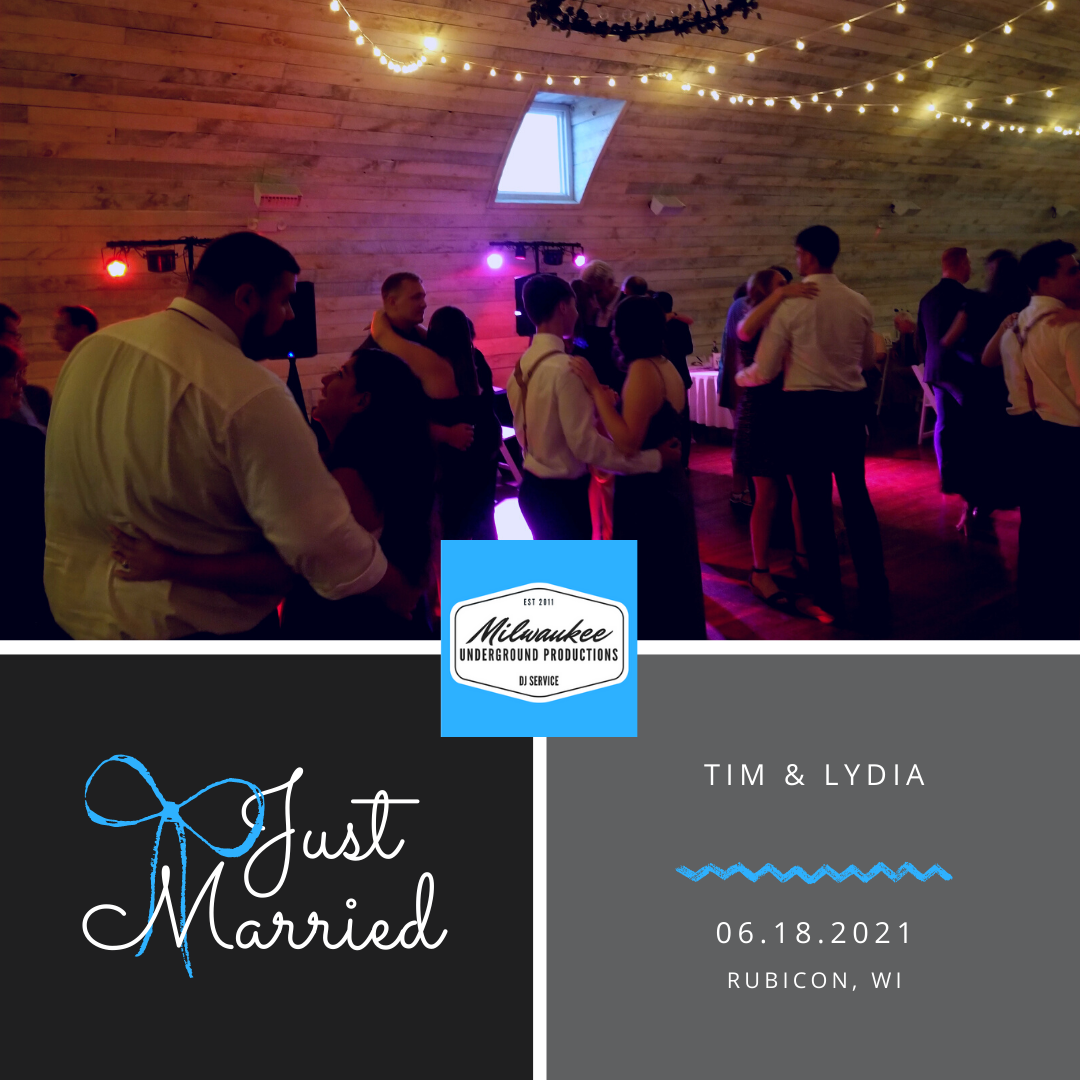 Special Dances and a Very Special Request
The father of the bride had a special request just hours before the Father-Daughter dance would take place. "Could you play 'The End of The World' by R.E.M. just before our dance? Just play the first chorus at about 56 seconds and then go into our original song." No Problem!
The smile on Lydia's face made it worth the little bit of extra work to make this happen. You could tell it was a special song that meant a lot to both of them and brought back many memories.
It's moments like this that let us know just how one small flexible change can seem like we're going "Above and Beyond" and  providing great Wedding DJ Service.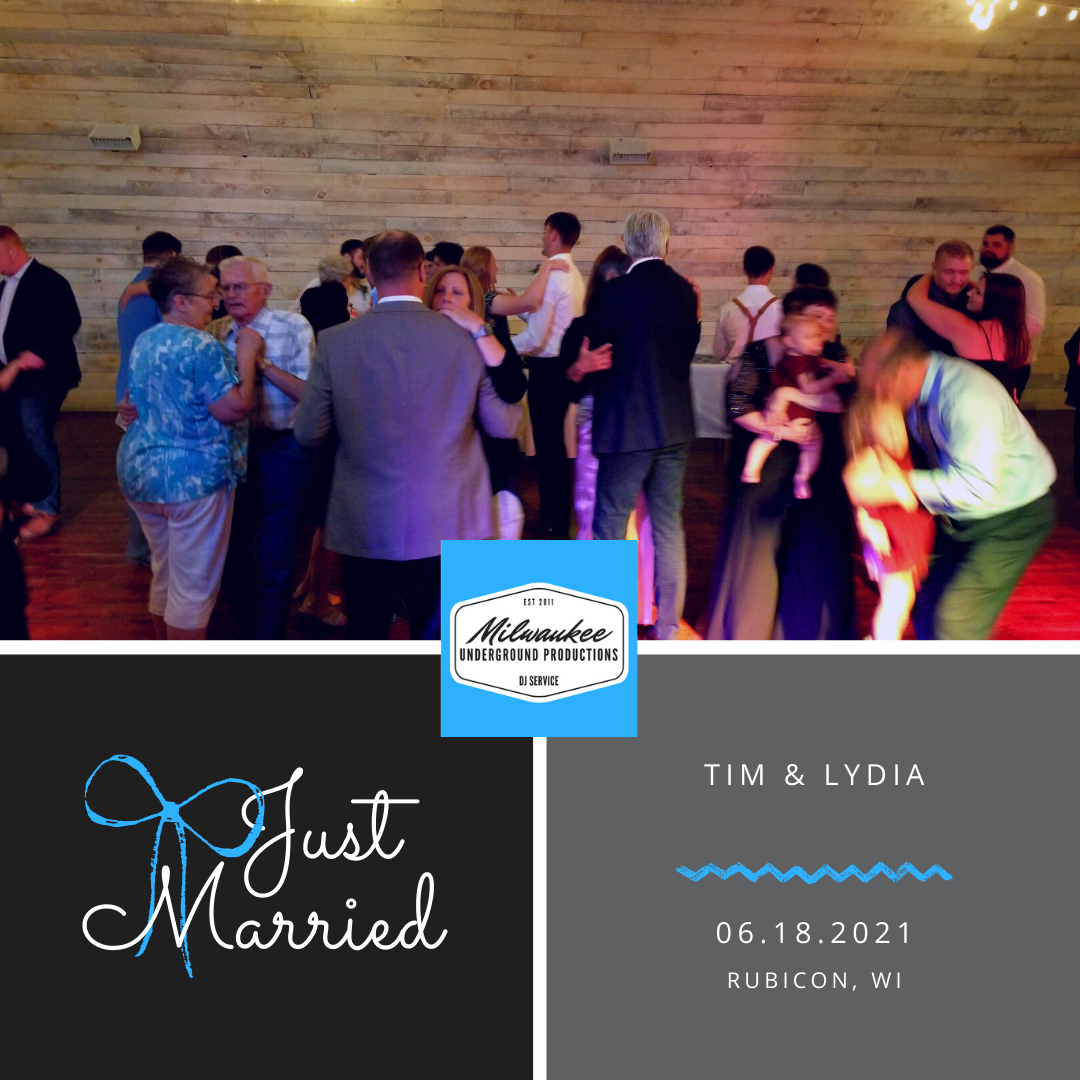 After Special Dances, it was time to DANCE!
Every wedding is a little bit different. That's why reading the room is essential for any Wedding DJ. We noticed a preference for 70's and 80's Hits, mixed in with more slow-dances than would typically be played. A few of the songs that were crowd pleasers were the YMCA, Sweet Caroline, and John Denver's 'Thank God I'm a Country Boy'.
Being a great Wedding DJ means reading the room and knowing what songs to play next. We love to adjust our style and song selection so guests have the optimal wedding experience!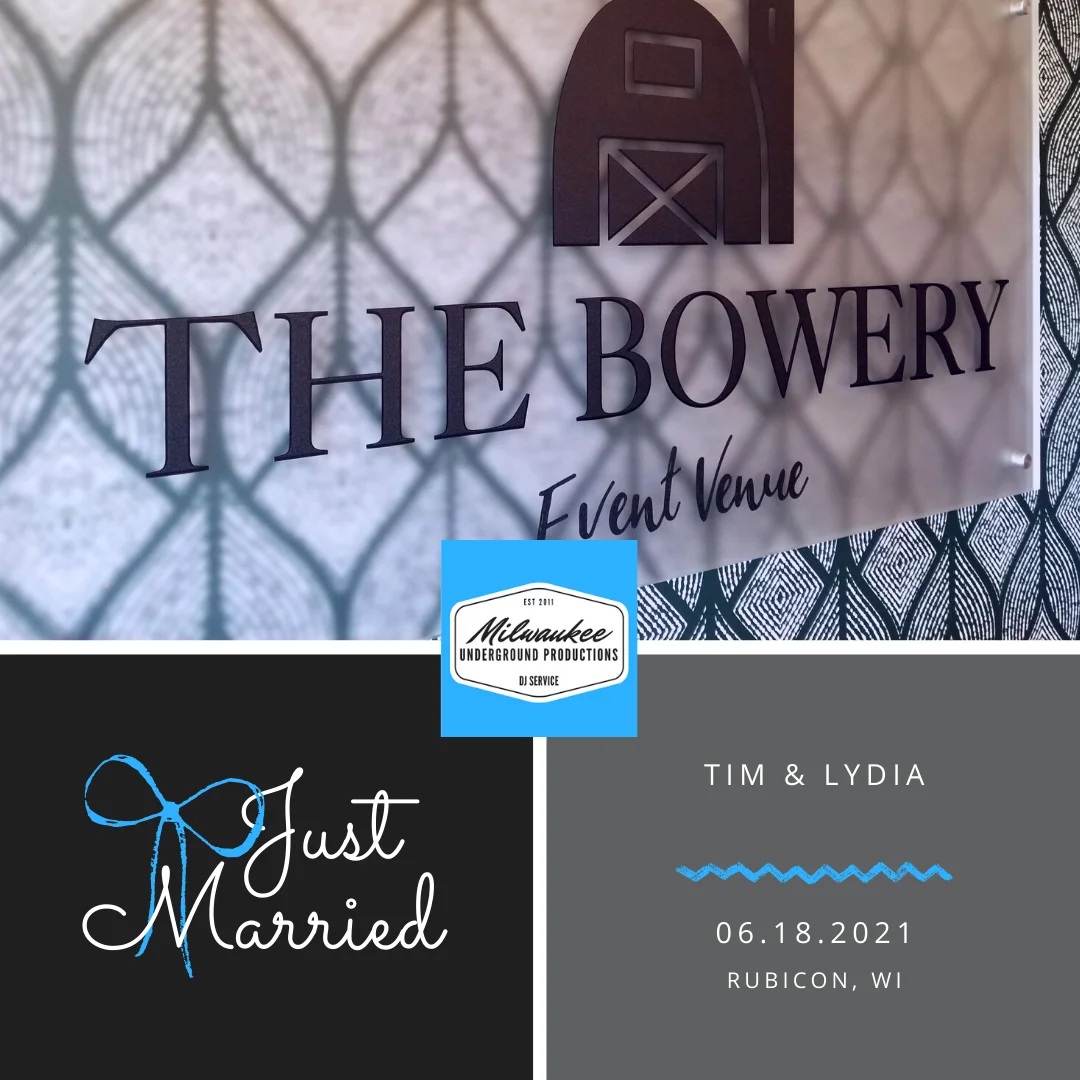 Wrapping up the Wedding Reception
Like all wedding receptions, they must end at some point, no matter how much fun everyone's having. The Bowery event staff was attentive, friendly and quick to help other vendors if they were running behind schedule. (not us!)
The Bowery End Time
Wedding's at The Bowery need to end by 11pm, but this wedding was contracted until 10pm for our Wedding DJ and Photo Booth Service.
Special thanks from the Bride and Groom
Tim and Lydia both expressed how happy they were to have such wonderful vendors like our DJ Service and the Photographer to help make their special day perfect. It was an honor to be your Wedding DJ and I'm so thankful for your kindness and hospitality.
Having a Wedding at The Bowery?
Handling an outdoor ceremony, separate cocktail hour location and 2nd floor reception is no easy task. But for the experienced Wedding DJ's at Milwaukee Underground Productions, it's just another wedding to do what we do best. Request a quote from us here!
Pros: Friendly and Attentive Event Staff, Beautiful Venue, Easy access to Power and Climate Controlled Space
Cons: The ramp for load-in took extra time, not ideal but do-able!
Need a Wedding DJ and Photo Booth?
If you want to save money by combining your Wedding DJ and Photo Booth service together, we can help! Most packages start around $1,500! Contact us!
8 years ago I decided to use my customer service and passion for music to help couples have a better Wedding DJ experience.
Now, we have a team of Wedding DJ's and Photo Booths to help make your wedding day perfect.
Get in touch for a custom quote!
Contact Us