Wedding guests love dessert. But is cake the only option? Nope! We're here to give you the best 7 Wedding Dessert ideas to wow your guests.
No two weddings are the same, especially if you try one of these awesome wedding dessert ideas we share below! We also provide links to each Amazon product so you can order these right to your door!
1) Chocolate Fountain Wedding Dessert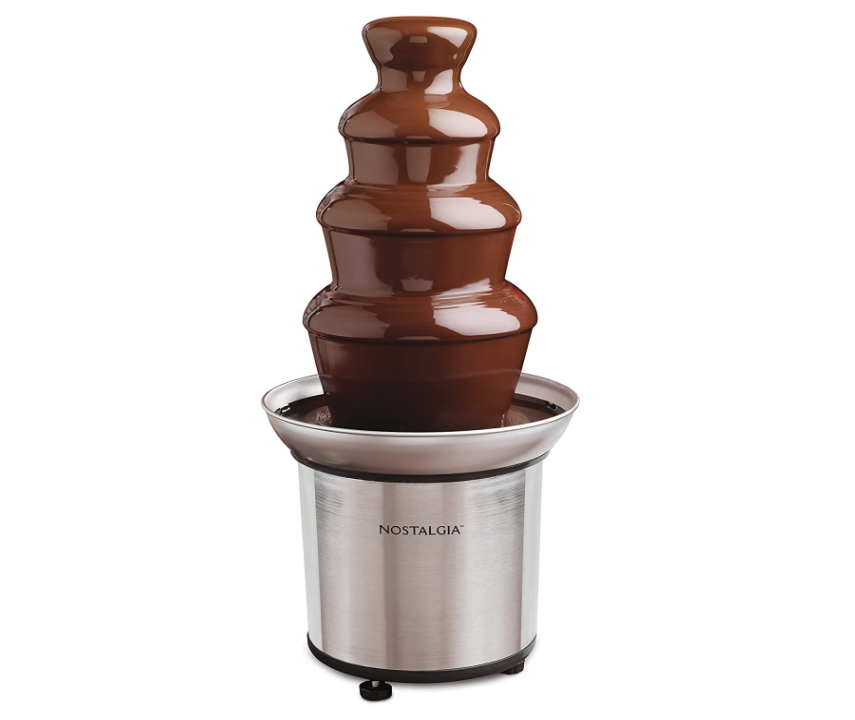 Chocolate Fountains are a great dessert idea for weddings! Guests can choose from a variety of desserts to dip into the chocolate fountain.
What desserts go great with chocolate fountains?
Strawberries
Marshmallows
Pineapple
Fudge (Yes, chocolate with more chocolate!)
Bananas
Seedless Grapes
Graham Crackers
Cherries
Raspberries
Pretzels
Ice Cream Cone Wafers
and so much more!
2) Donut Wall | Wedding Dessert Idea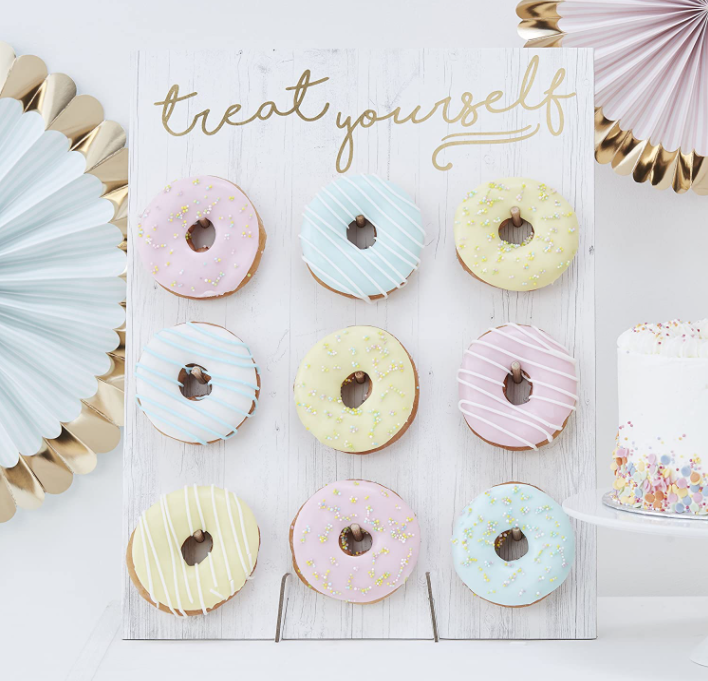 A great way to display delicious donuts is using a donut wall. These really only work for donuts with holes, but if you have a variety of donut styles, you can display the different flavors and styles of donuts using the donut wall, then have the extra donuts on trays or plates in front of it!
Other Donut Wall Options | Clear Acrylic Display
Keep reading to browse more amazing wedding dessert ideas!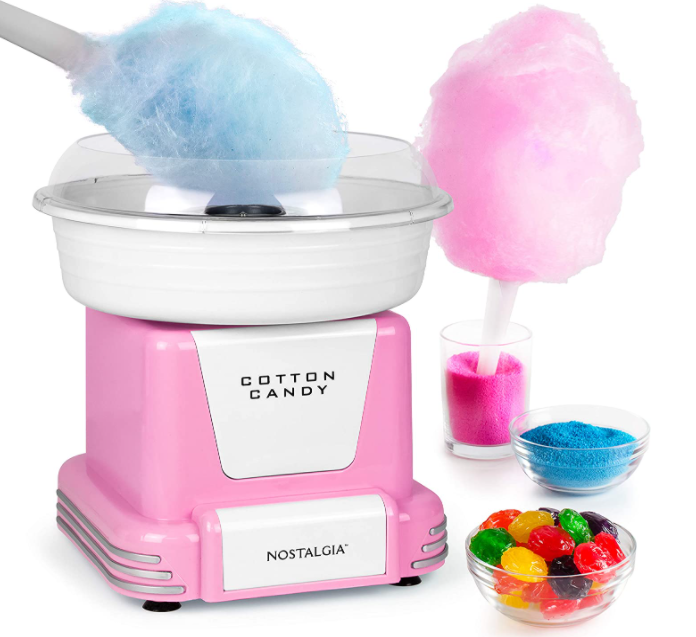 Cotton Candy is a childhood favorite. Why not have cotton candy at your wedding? Cotton Candy Machines come in a variety of sizes and prices. Smaller ones start at $50, like the one pictured above.
Larger cotton candy machines can average between $200-$350, if you plan on having lots of guests or parties in the future, upgrading to the "industrial" style may be your best option.
4) Assorted Candies and Treats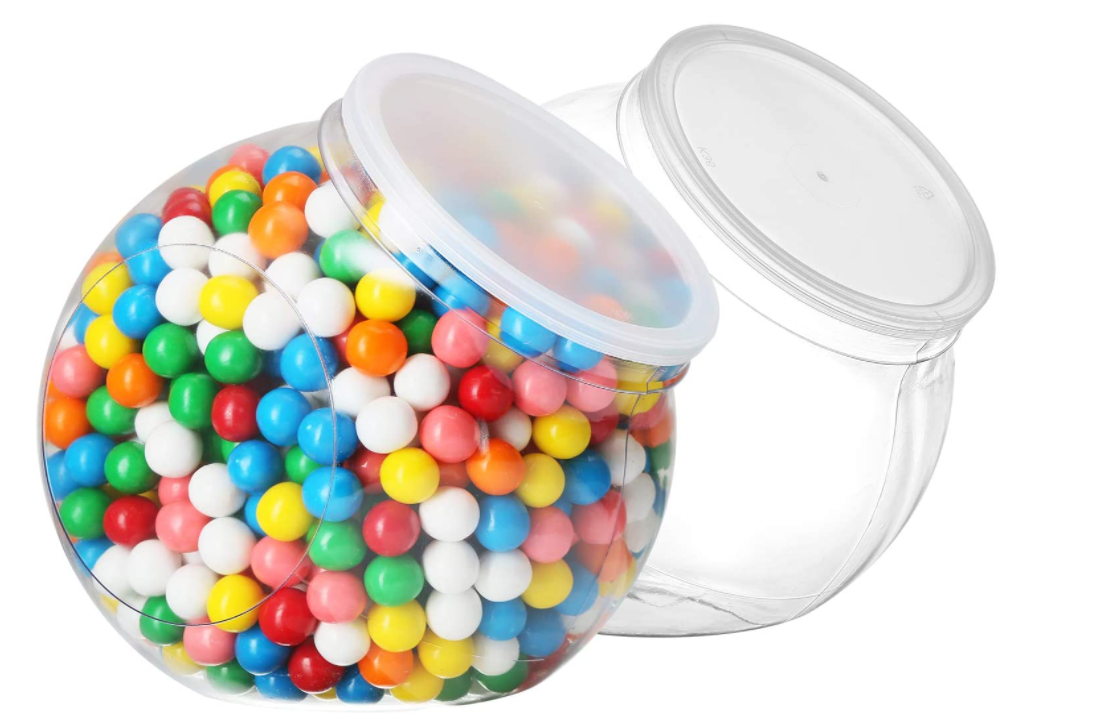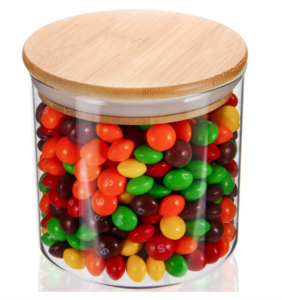 Candy jars come in all different shapes and sizes. Finding the right fit may depend on what types of candy you want at your wedding. From Swedish Fish to Hershey Bar's, there's so many varieites to choose from!
What treats are popular at weddings?
The most popular treats and candy at weddings have been:
M&M's
Hershey Bars
Swedish Fish
Sour Patch Kids
Air Head Bites
Reese's Cups
Candy Canes
Jellybeans
Mounds and Almond Joy
and so much more!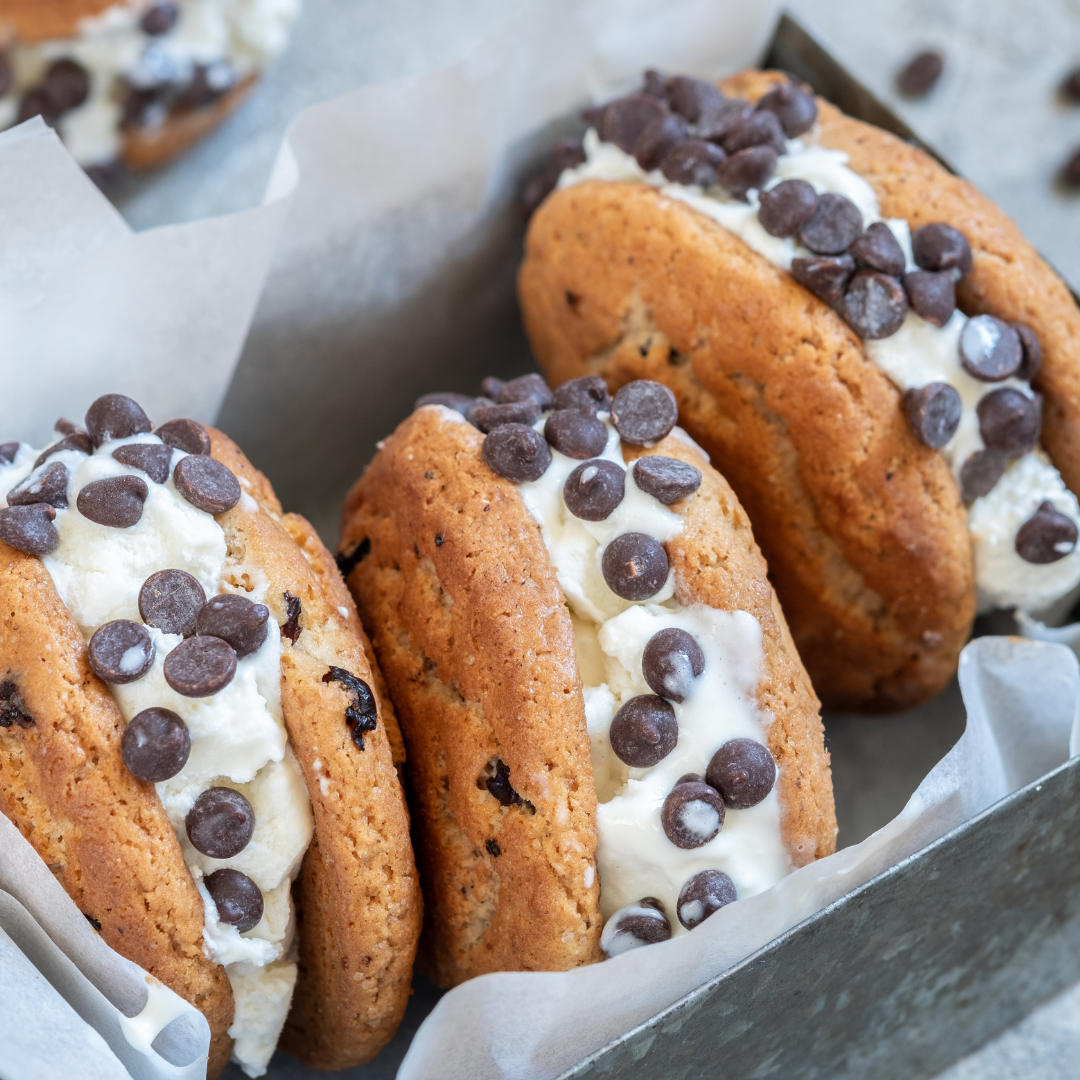 Ice Cream Sandwiches are a unique dessert for wedding guests to enjoy. We recommend buying 1 or 2 types of cookies, and 2 styles of ice cream. Having a few options for your guests ensures everyone gets exactly what they want!
Fun tip: Add chocolate or peanut butter chips, sprinkles, or Mini-M&M's!
Have you ever seen ice cream sandwiches at a wedding? We have! They were a perfect wedding dessert idea that we still talk about today! Not many couples have tried this yet, but it's going to catch on faster as years go by. Be one of the first couples to try it!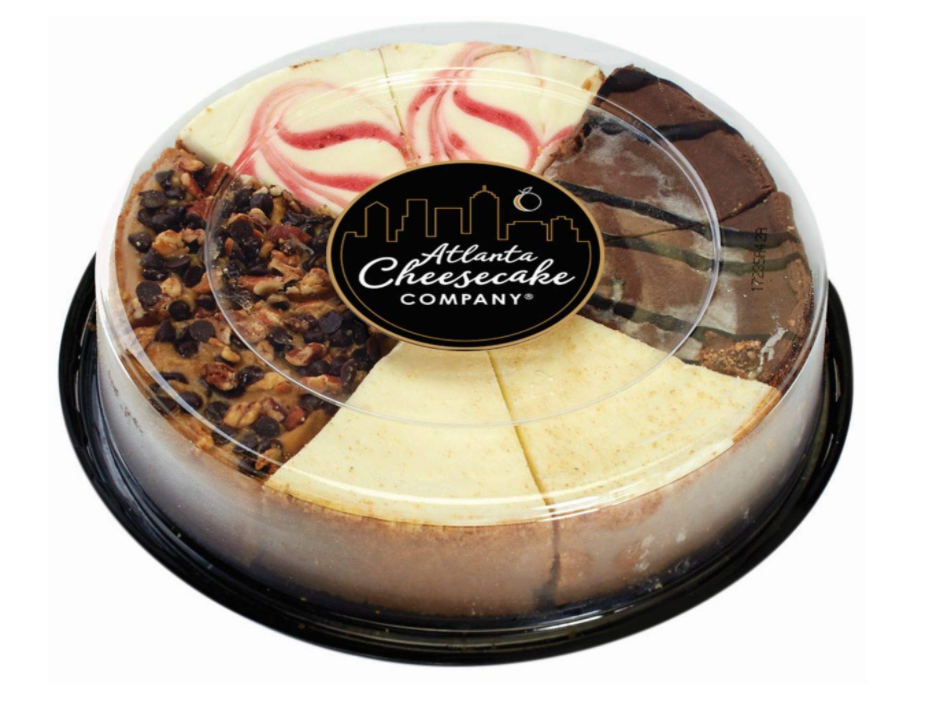 It's cake, without really being cake. Assorted cheese cake is a great alternative to traditional cake. For a 150 guest wedding, it'll run you about $285 for everyone to have a slice. The cheese cake above is about $15 each, and be purchased on Amazon!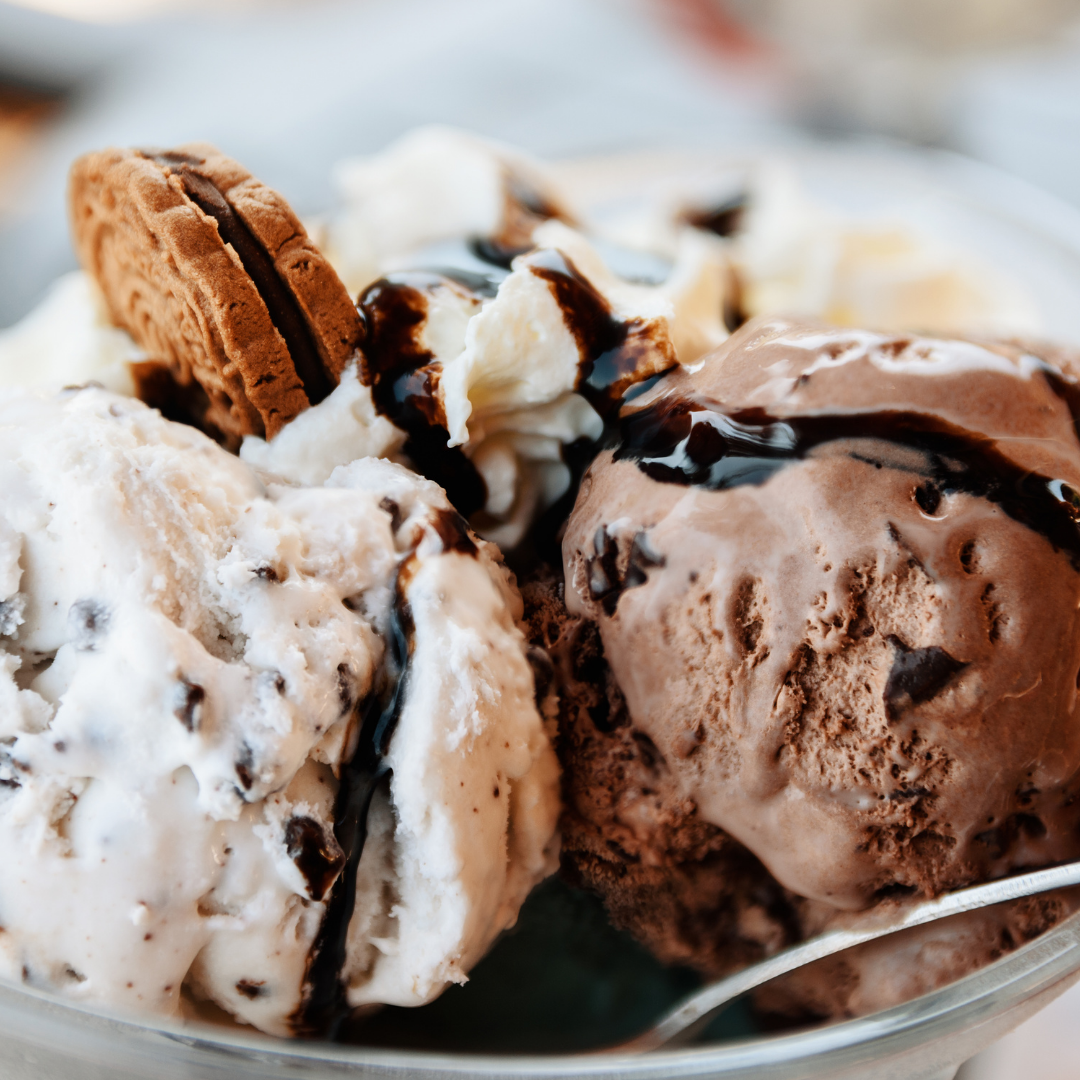 Wedding Sundae Bars are amazing!
Guests can serve themselves and choose their preferred sundae topping for a tasty wedding treat. Some of the supplies you'll need are:
Paper or Plastic Dishes/Cups
Bowls or Jars for Toppings
Spoons for serving AND eating
Don't forget the ice cream itself!
What toppings are great for sundaes?
Chocolate Chips
Mini peanut butter cups
Sprinkles (Chocolate or Rainbow)
Hot Fudge and Caramel
Cookies
Waffle Cone Pieces or Wafers
This blog has been brought to you by Milwaukee Underground Productions, a DJ Service in Milwaukee, WI. Our team of DJ's have been to hundreds of weddings and have seen almost everything imaginable. If you're looking for a Wedding DJ in Wisconsin, get in touch!